Online NDC Training Course: Advanced Training Course on Radionuclide Noble Gas Data Analysis
Location
Online training course through a videoconferencing platform
Date
14 to 25 November 2022
Time
13:00-15:30 UTC

Language
The working language will be English
Objectives
Understanding the role of National Data Centres (NDC) in the context of CTBT verification regime;
 
Building and improving the NDC capabilities;
 
Strengthening the analytical skills of NDCs technical staff
Agenda
Practical sessions on access methods to IMS Data and IDC products using AutoDRM/nms-client;
Hands-on detections of CTBT relevant radioxenon isotopes using the web-based application RNToolkit;
Access to the IDC external databases;
Hands-on on data downloading and automatic processing using iNSPIRE software in the RN NDC-in-a-Box package;
Interactive analysis of noble gas radionuclide data using iNSPIRE and openSpectra software, including comparison with analysis results in IDC products.
Participant Profile
NDC technical staff/ authorized users (preferably Principal User or Regular User);
Experience in radionuclide data analysis and/or similar experience related to nuclear test ban verification; and
Passing the e-Learning course is a prerequisite and is considered in selection of participants.
Note: E-Learning Training Course on NDC Capacity Building: Access and Application of IMS Data and IDC Products accessible via the CTBTO Knowledge and Training portal (https://ktp.ctbto.org).  To register, please visit the e-Learning webpage (https://www.ctbto.org/ndc-e-course) and follow the instructions.
Application Procedure
Participants are invited to register online at the Commission's CTNW platform https://ctnw.ctbto.org, where abstracts can also be submitted using online submission forms.

Application deadline: 9 October 2022

States Signatories wishing to nominate participants are requested to inform the Provisional Technical Secretariat (see Point of Contact) through their respective Permanent Mission by the deadline set for application.
Technical Requirements for Arrangements of Participant's Workplace
Computer, laptop or tablet
Internet connection of at least 10 Mbps
Headset for high-quality audio and web camera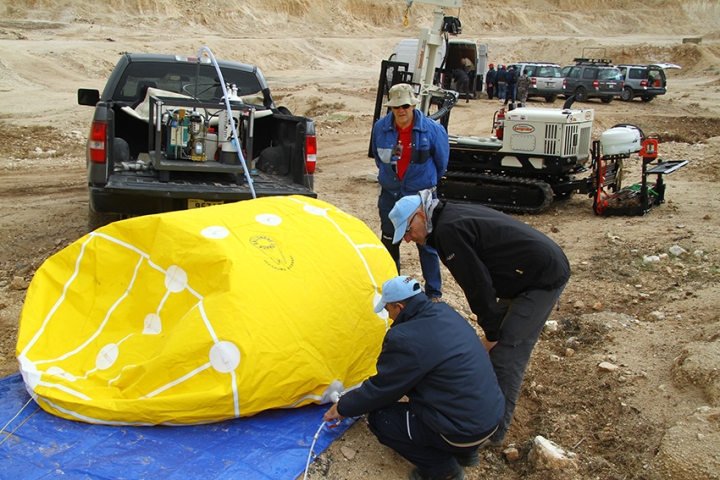 Point of Contact
Capacity Building and Training Section
International Data Centre Division (IDC/CBT)
CTBTO Preparatory Commission 
P.O.Box 1200
A-1400 Vienna, Austria
Tel.:+43 1 26030 6484
Fax:+43 1 26030 5973
Email: 
[email protected]