Angola closer to ratifying the CTBT
A national seminar on the Comprehensive Nuclear-Test-Ban Treaty (CTBT) was held in Luanda, Angola, on 30 and 31 October 2013. Opening the seminar, Angolan Foreign Minister Georges Chikoti stated that his country will soon complete the ratification process of the CTBT.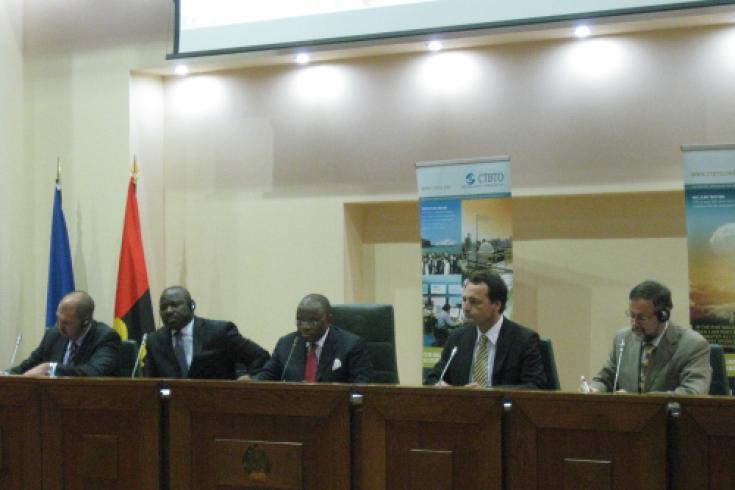 Nuclear weapons are matters of great concern because their misuse can lead the world to a major catastrophe.
The Executive Secretary of the Preparatory Commission for the Comprehensive Nuclear-Test-Ban Treaty Organization (CTBTO), Lassina Zerbo, underlined that Angola's role as an important regional player and its increasing stature around the globe "make me truly convinced that your country's ratification will make a key contribution to the process leading to the Treaty's entry into force." Referring to the continent's progressive rise in world affairs, he added that in order "to build peace and safeguard itself against the threats posed by the most devastating kind of weapons, the world needs Africa's participation; in turn, to protect itself against the misuse of its territory and resources, Africa needs the legal arrangements and technical mechanisms offered by the non-proliferation and disarmament regime – of which the CTBT is an integral part." Read Zerbo's full statement
here
(PDF).
Angola's ratification will make a key contribution to the process leading to the Treaty's entry into force.
The seminar was organized by Angola in partnership with the European Union, which also financially supported the event. The main objective was to facilitate ratification of the Treaty and pave the way for enhanced technical cooperation between Angola and the CTBTO, including through the establishment of a National Data Centre.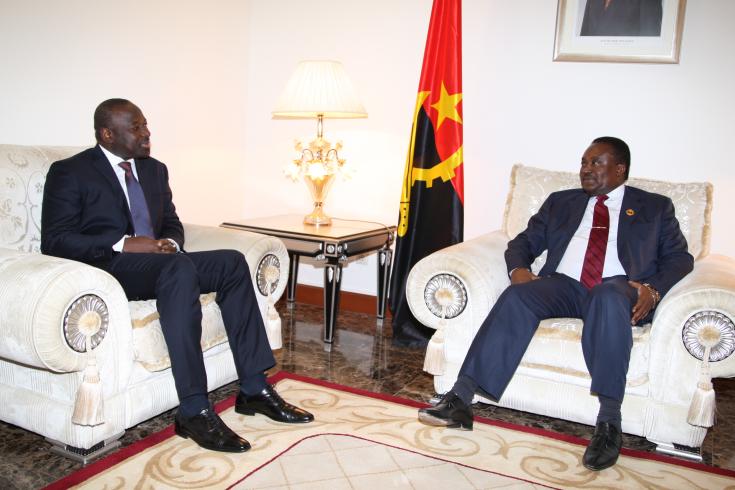 A number of Angolan parliamentarians participated in the seminar, which was held in the facilities of the National Assembly. Other participants included senior Angolan government officials, representatives from Brazil, Portugal and South Africa, as well as delegates from the European Union.


In his bilateral meeting with Foreign Minister Chikoti, Zerbo praised Angola for its support of the CTBT and, through its forthcoming ratification of the Treaty, Angola's contribution to achieving a world without nuclear weapons. The two also agreed to enhance cooperation between Angola and the CTBTO. The same message was conveyed to the President of Angola's National Assembly, Fernando da Piedade Dias dos Santos. On the occasion, the Executive Secretary recalled that Angola was amongst the very first countries to sign the CTBT in 1996 and, recognizing the country's increasing leadership in Africa and beyond, highlighted Angola's key role in international peace and security.