Science and Technology Conferences [SnT]
To build and strengthen its relationship with the broader science community in support of the Comprehensive Nuclear-Test-Ban Treaty (CTBT), the Preparatory Commission for the Comprehensive Nuclear-Test-Ban Treaty Organization (CTBTO) invites the international scientific community to conferences on a regular basis.
These multidisciplinary scientific conferences attract scientists and experts from the broad range of the CTBT's verification technologies, from national agencies involved in the CTBTO's work to independent academic and research institutions. Members of the diplomatic community, international media and civil society also take an active interest.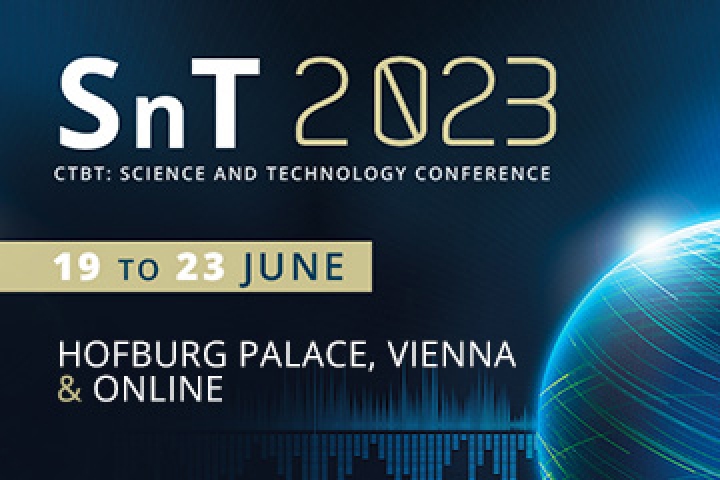 SnT2023
SnT2023 was held at The Hofburg in Vienna, Austria and online from 19-23 June 2023.  The event brought together researchers, scientists, technologists, academics, civil society and Member State representatives, and CTBTO Youth Group members from around the world to discuss the key conference themes including: the Earth as a complex system; events and nuclear test sites; monitoring and on-site inspection technologies and techniques; sustainment of networks, performance evaluation, and optimization; and CTBT in a global context. Check out the CTBTO Flickr stream for conference photos and the CTBTO YouTube channel for all streamed sessions.