About the CTBTO Youth Group
The CTBTO Youth Group (CYG) was launched at the "Science and Diplomacy for Peace and Security: The CTBT@20" symposium, held in Vienna, Austria in 2016.  It is a unique platform ensuring that youth have a seat at the table in CTBT-related meetings, making their voices heard, in line with UN Security Council Resolution 2250 (2015) on Youth, Peace and Security.  
Through the years, CYG members have actively engaged in national, regional and international events and activities to promote the entry into force and universalisation of the Comprehensive Nuclear-Test-Ban Treaty (CTBT), and the involvement of the younger generation is key to reaching these goals. CYG members have debriefed the UN Security Council and participated in many forums and high-level events in person and virtually, as speakers and contributors.  
CTBTO Youth Group Objectives
REVITALISE the discussion around the CTBT among current and emerging decision makers, scientists, academics, experts, and the media 
RAISE AWARENESS of the importance of the nuclear-test-ban on a global level 
BUILD a basis for knowledge transfer to the next generation
INVOLVE new technologies in advancing the CTBT's universalisation and entry into force 
PLACE the CTBT on the agenda of the world's most important nuclear-related events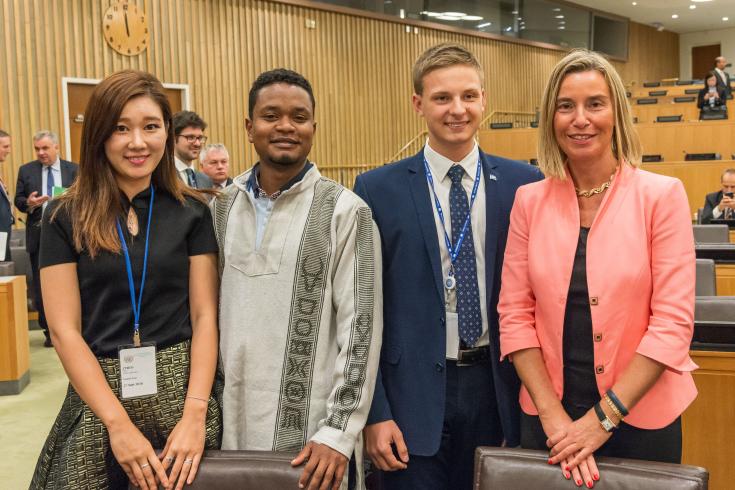 It is truly inspiring to engage with young people to promote the CTBT and its verification regime. I am counting on you, as the next generation of nuclear disarmament leaders, to support advancing the Treaty's universalisation and entry into force.
Investing in the Next Generation
Tailored, youth-focused capacity-building events are also organized by the CYG, such as the Citizen Journalism Academy, designed to boost young experts' communication and social media skills to enable more effective advocacy for the CTBT.
Other capacity-building opportunities have included the CYG Research Fellowship as well as a series of CYG webinars run as part of the Swiss-funded Building Bridges, Nurture Partnerships, Embrace Dialogue project. This initiative was designed to open the generally closed nuclear disarmament sphere to civil society organizations from other areas such as climate change and the Sustainable Development Goals (SDGs). CYG's work has been generously supported by numerous CTBTO Member States and the European Union.      
The CYG benefits from a steadily growing membership of over 1200 students and young professionals from all over the world.  CYG's greatest asset is its diversity, both in terms of region and gender. The large-scale youth-led initiative is largely self-sustained, building upon its network of students and young professionals. 
The group is open to all students and young graduates between the ages of 20 and 30 who aspire to contribute to global peace and security and who wish to actively engage in promoting the CTBT and its verification regime.  
Learn More About the CYG
If you'd like to learn more about the CYG and join our efforts to end nuclear testing, visit us at youth.ctbto.org.