The CTBT at the Munich Security Conference
Nuclear non-proliferation and disarmament were two of the key topics at the recently concluded Munich Security Conference. A defining moment of the conference was the speech by United States Vice President, Joe Biden, who unveiled the new foreign policy approach of the Obama administration. Biden highlighted the United States' willingness to participate in new initiatives related to nuclear disarmament and non-proliferation and underlined the new administration's belief that "international alliances and organizations do not diminish America's power – they help [to] advance collective security, economic interests and values". Many of the  international leaders present made nuclear non-proliferation and disarmament key themes of their addresses, some of them stressing the importance of the CTBT:
International Atomic Energy Agency Director-General Mohamed Elbaradei
"Reduce dependence on nuclear weapons as part of the military doctrine.  Have a cut-off treaty that bans the production of nuclear material for use in nuclear weapons.  Ratify the CTBT for god's sake.  We spent ten years negotiating it to be told afterwards that it is not verifiable.  We have to change the deployment (of nuclear weapons).  These are all things that we can do that everybody agrees will improve our security."
Russian First Deputy Prime Minister, Sergei Ivanov
 "The Comprehensive Nuclear-Test-Ban Treaty (CTBT) is an important instrument for strengthening the international regime of nuclear non-proliferation and nuclear arms limitation. Russia has ratified the CTBT in year 2000, and has been consistently promoting its early entry into force. Observance of the nuclear tests' moratorium, however important it might be, is no substitute for legal obligations under the CTBT. We therefore urge all countries whose participation is vital for this Treaty's entry into force to sign and/or ratify it as soon as possible."
German Federal Minister of Foreign Affairs, Frank-Walter Steinmeier
"In Washington I noted encouraging signals – towards "START NOW", towards a significant reduction in strategic nuclear weapons. Time is short. The predecessor treaty is expiring and there are 11 months left to negotiate a follow-up agreement.  And success here could facilitate ratification of the Comprehensive Nuclear Test-Ban Treaty in the Senate – another crucial step towards more nuclear arms control."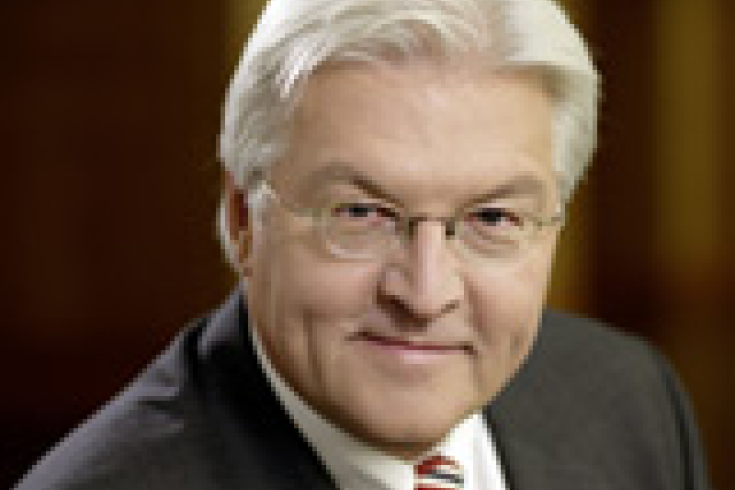 US Congresswoman (California) Ellen Tauscher
"[T]he U.S. should immediately ratify the Comprehensive Test Ban Treaty. This treaty is in the interests of the United States and would help control the emergence of new nuclear weapons programs".