CTBT panel at the carnegie nuclear policy conference
At the 
2015 Carnegie International Nuclear Policy Conference
from 23 to 24 March 2015 in Washington, D.C., United States, a panel discussion on "CTBT: What's New and What's Next?" was devoted to the Comprehensive Nuclear-Test-Ban Treaty (CTBT).
The Carnegie Endowment for International Peace organizes conferences on nuclear arms control on an annual basis. Around 800 experts and officials from more than 45 countries are taking part in this year's conference.
Participants in the CTBT panel were (from left) Frank Klotz, Under Secretary of Energy for Nuclear Security and Administrator, National Nuclear Security Administration; CTBTO Executive Secretary Lassina Zerbo; Ambassador Merav Zafary-Odiz, Israel's Permanent Representative to the CTBTO, and Rose Gottemoeller, Under Secretary of State for Arms Control and International Security for the U.S. State Department. The panel was moderated by Brian Finlay, Vice President of the U.S. think tank The Stimson Center.
In his opening statement, Zerbo stressed that the CTBT's
verification regime
had evolved to a level of sophistication not foreseen at the time of the Treaty's negotiations, with low detection thresholds leaving very little chance for any militarily relevant nuclear test to remain undetected. The system continues to improve as more stations become operational, such as those in China and the Galapagos Islands, for example.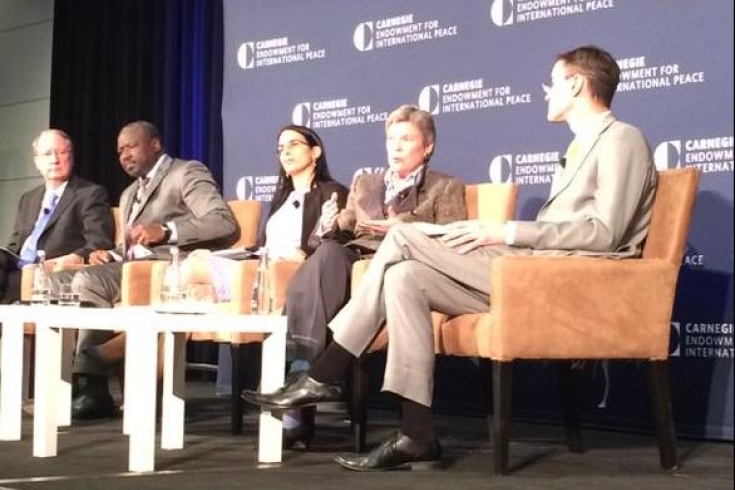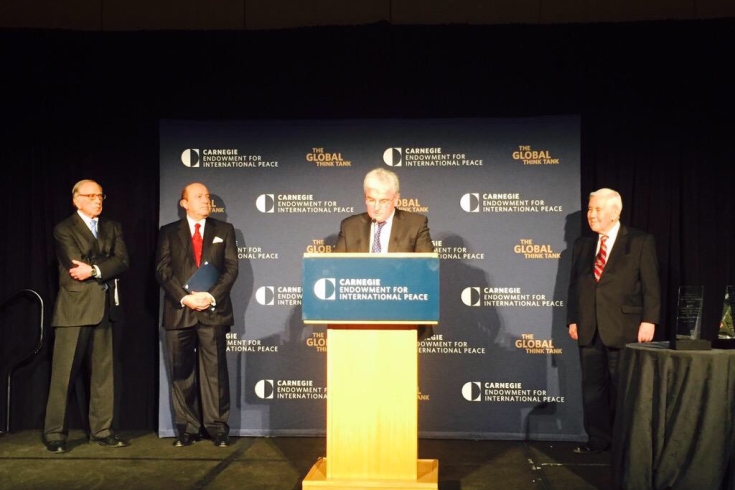 The world seems to agree on one thing; the CTBT. Why not use this as a basis for moving forward on the Nuclear Non-Proliferation Treaty?
In response to a question on the Iran nuclear dossier, Zerbo described CTBT ratification as an opportunity for Iran to prove that its nuclear programme is of a peaceful nature. He stressed his readiness to engage openly with all of the eight Annex 2 States that have yet to sign and ratify the CTBT for entry into force, including the Democratic People's Republic of Korea.
Zafary-Odiz said the Executive Secretary's optimism was "an asset for the CTBTO". She explained that Israel signed the CTBT in 1996 "with the clear intention to ratify it" and that Israel did not link its ratification process to that of other countries but mainly to regional security issues.
For the United States, Gottemoeller underlined the importance of the CTBT as placing "speedbumps" in the way of countries either seeking to develop nuclear weapons for the first time or of those intending to introduce significant improvements to existing arsenals. In order to work towards ratification by the U.S. Senate, she highlighted the necessity of "re-awakening" the importance of the Treaty for the U.S. public at the grassroots level, including in those states in the United States that were affected by nuclear testing.
Klotz stated that from the technical standpoint of keeping the U.S. arsenal safe, secure and effective without nuclear testing, the Stockpile Stewardship program has been a "spectacular success" but that sustained levels of funding are necessary.