The CTBTO at the Organization
of Islamic Cooperation
The Executive Secretary of the Preparatory Commission for the Comprehensive Nuclear-Test-Ban Treaty Organization (CTBTO), Tibor Tóth, attended the
38th Session of the Council of Foreign Ministers
of the Organization of the Islamic Conference (
OIC
) in Astana, Kazakhstan, from 28 to 30 June 2011.
Tóth, who had been invited by the host, Kazakh Foreign Minister Yerzhan Kazykhanov, addressed the forum and used bilateral meetings with Heads of State and Foreign Ministers to promote the entry into force and universalization of the Comprehensive Nuclear-Test-Ban Treaty (CTBT). Tóth also met with OIC Secretary General Ekmeleddin Ihsanoglu of Turkey.
I invite the OIC Member States to show the international community that the Muslim world is taking a stance against anything that is destructive and standing by everything that is constructive. Nuclear weapons are the biggest destructive force on the planet.
The OIC describes itself as "the collective voice of the Muslim world and ensuring to safeguard and protect the interests of the Muslim world in the spirit of promoting international peace and harmony among various people of the world." In this spirit, 90% of the OIC's 57 Member States have committed themselves to ending nuclear testing by signing the CTBT. The Astana meeting also adopted a number of
resolutions
on nuclear disarmament and non-proliferation.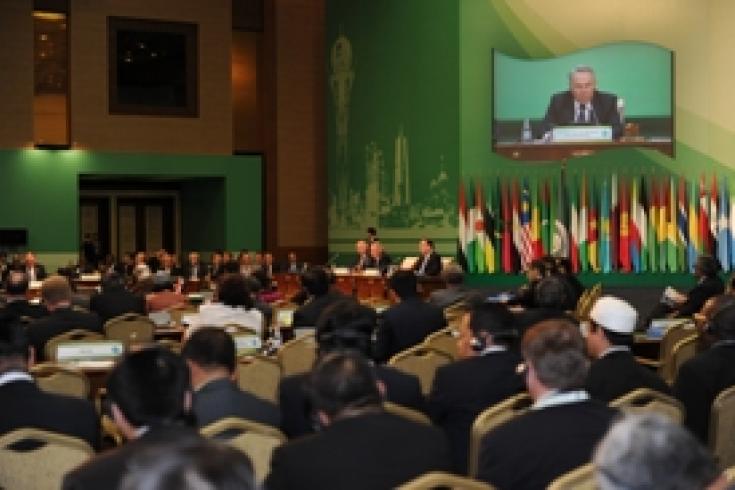 The OIC is of great relevance for the CTBT's entry into force: of the nine remaining so-called Annex 2 States that have yet to ratify before the Treaty can enter into force, four are OIC Member States: Egypt, Iran and Indonesia (where ratification is
under way
) and Pakistan, which has yet to sign and ratify.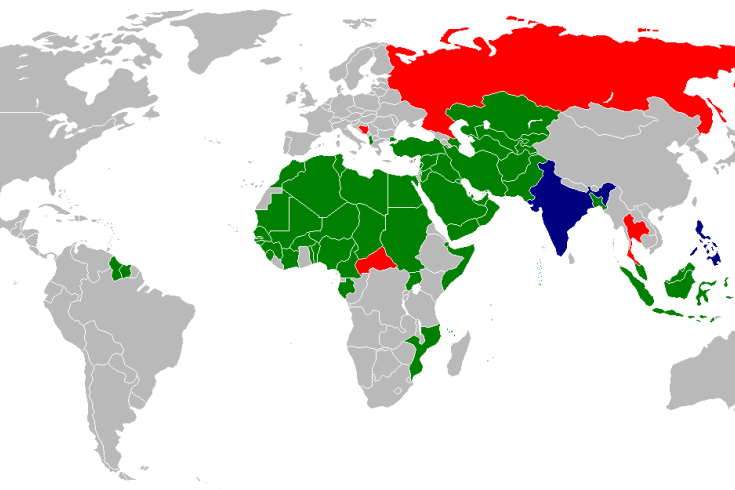 Kazakhstan, the host country of the OIC meeting, is one of the countries most affected by nuclear testing: the Soviet Union conducted 456 nuclear tests at the
Semipalatinsk test site
between 1949 and 1989. Kazakhstan contributes to the CTBTO's
International Monitoring System
through five facilities and was the driving force behind the institution of the
International Day Against Nuclear Tests
, 29 August.
In a bilateral meeting with Tóth, Kazakh Secretary of State Kanat Saudabayev (left), who visited the CTBTO last year, announced that his country will host the international forum "For a nuclear-free world" on 12 to 13 October 2011 and invited Tóth to take part.