The CTBT's role in the upcoming NPT Review Conference
1 April 2015, Vienna, Austria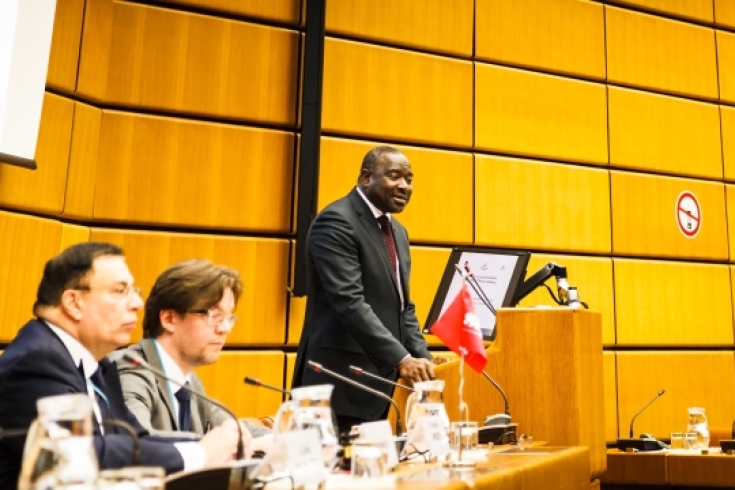 "If the international community is serious about the CTBT, then it must act. That political will must be felt," Zerbo said.  "The eight remaining countries required for the Treaty to enter into force need to hear from you that the CTBT is – and will continue to be  – a top priority in the efforts to prevent the spread of nuclear weapons and reduce the nuclear threat," Zerbo told Vienna-based diplomats who cover NPT issues.
"With the CTBT in force, there would be no nuclear testing.  It's important to make nuclear testing irrelevant. We must not miss that opportunity," the CTBTO head said.
"I'm here because I believe we will get this Treaty into force.  But we need you, the international community. The French President, François Hollande, has already said the CTBT's entry into force is a first priority [in the framework of the RevCon].  (Read
the statement
).
"We are ready.  The CTBTO has proven its capability to identify and locate nuclear tests well below the yields envisioned when the Treaty was negotiated," Zerbo said.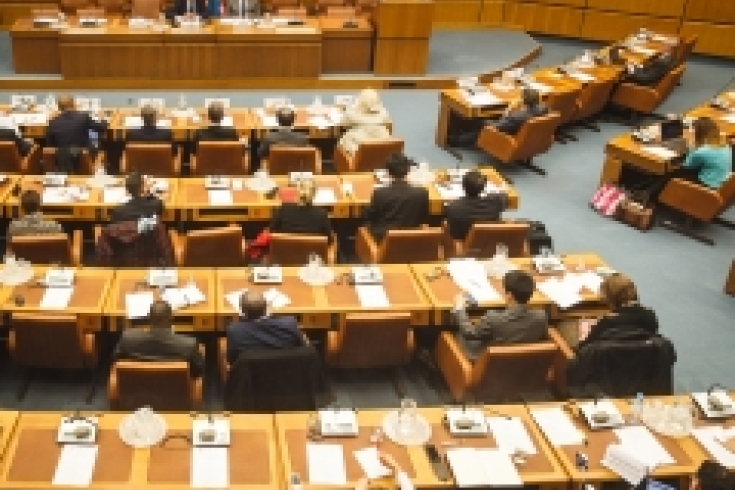 In the run-up to the 2015 NPT Review Conference, similar workshops will be held in New York and Geneva for diplomats covering NPT issues including: safeguards, safety, security, peaceful uses of nuclear energy, and disarmament. These activities are being funded by the Ministry of Foreign Affairs of Sweden.

The NPT is a landmark international treaty whose objective is to prevent the spread of nuclear weapons and weapons technology, to promote cooperation in the peaceful uses of nuclear energy and to further the goal of achieving nuclear disarmament and general and complete disarmament.

When asked about the priorities for financial support from Member States in today's dire economic environment, Zerbo replied they are to support the CTBTO to conduct full-scale testing and validation of the verification system. "We've reached a level where we have to test the system fully."