ES Zerbo participates in the First Meeting of the Paris Peace Forum
Lassina Zerbo, CTBTO Executive Secretary, was invited to the first meeting of the Paris Peace Forum attended by 70 heads of states, heads of international organizations, government officials and civil society from 105 countries.

The opening plenary session of the Forum was addressed by President Emmanuel Macron of France, Chancellor Angela Merkel of the Federal Republic of Germany, and United Nations Secretary General Antonio Guterres. Speakers said the Paris Peace Forum, a unique and special event, provided a forum to emphasise the prominence of multilateralism as well as international cooperation and dialogue in conquering and sustaining peace for the planet.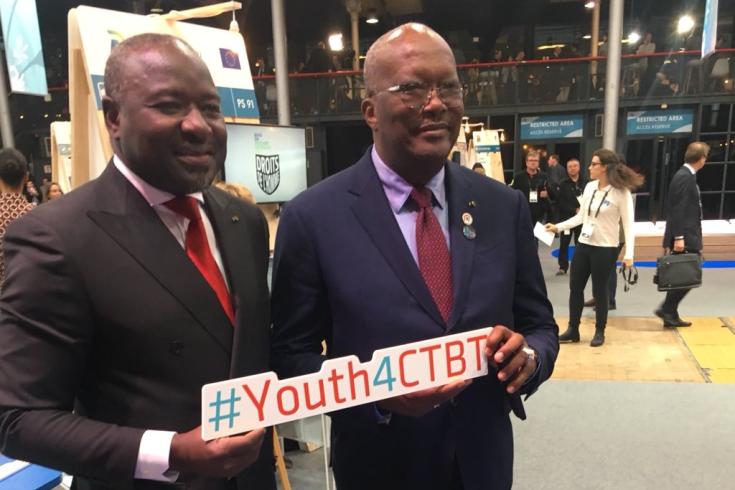 Meetings with Heads of State and other Dignitaries

Zerbo had the opportunity to exchange with President Roch Marc Christian Kabore of Burkina Faso, President Kolinda Grabar-Kitarovic of Croatia, President Sauli Niinistö of Finland, President Guðni Thorlacius Jóhannesson of Iceland, and Sheikh Sabah al-Ahmed al-Jabir al-Sabah, Emir of Kuwait.

He also met with Foreign Minister Lavrov of Russia, Foreign Minister Kalla Ankouraou of Niger, Hamed Bakayoko Minister of Defence of Côte d'Ivoire, UN Secretary General Guterres, UNIDO Director General Li Yong, and United Nations Special Representative for the Central African Republic, Parfait Onanga-Anyanga.

Round table discussion "A Way for Progress in Arms Control"

At a roundtable discussion held on 13 November 2018, on the topic "A Way for Progress in Arms Control" and moderated by Wolfgang Ischinger Chairman of the Munich Security Conference, Zerbo said "The CTBT is a concrete solution, a low hanging fruit in nuclear non-proliferation and disarmament and an opportunity to build trust".

He also underlined that science diplomacy and confidence building through multilateralism are means by which a global ban on nuclear testing could be achieved in the current international political climate.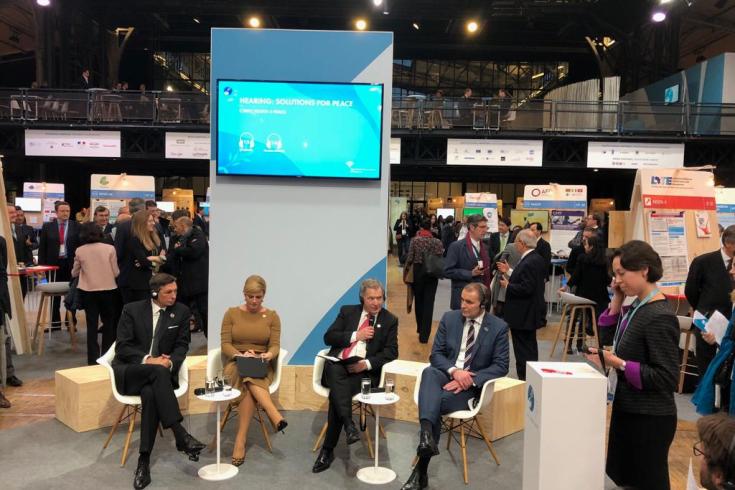 "The Paris Peace Forum is looking for concrete solutions. The CTBTO is a consensual multilateral solution. So we should urgently finish what we started"
The Executive Secretary also emphasized the major role of the CTBT in the general framework of arms control. He concluded by urging the international community to seize opportunities to build trust and to not miss the recent developments in the Korean peninsula as an opportunity to demonstrate the political and technical value of the CTBT in the path to a verifiable denuclearization.

Meeting with French Government officials

On the margins of the Paris Peace Forum he also held meetings with French Government officials: Claire Landais Secretary General, National Defense and Security SGDSN; Alice Guitton Director General, International Relations and Strategy, Ministry of Defense; Nicolas Roche Director of Strategic, Security & Disarmament Affairs at the French Ministry for Europe and Foreign affairs; Yann Hwang, Ambassador, Permanent Representative of France to the Conference on Disarmament; François Geleznikoff, Director of Military Applications, Atomic Energy Commission (CEA) and Céline Jurgensen, Director for Strategy and Policy. They reiterated France's commitment to the CTBT, which remains France's top priority and a necessary step towards nuclear disarmament, together with the Fissile Material Cut-off Treaty (FMCT). They discussed the CTBT as a consensual element in the general debate on nuclear issues, its role, relevance and centrality to the next review of the Nuclear Non-Proliferation Treaty (NPT), the need to seize all opportunities to highlight its relevance, the mobilization of youth and capacity building. Finally it was emphasized that it would be inconceivable not to consider the Treaty in the denuclearization process of the DPRK. Zerbo was accompanied by Ambassador Jean-Louis Falconi, Permanent representative of France to the United Nations and the International Organizations in Vienna.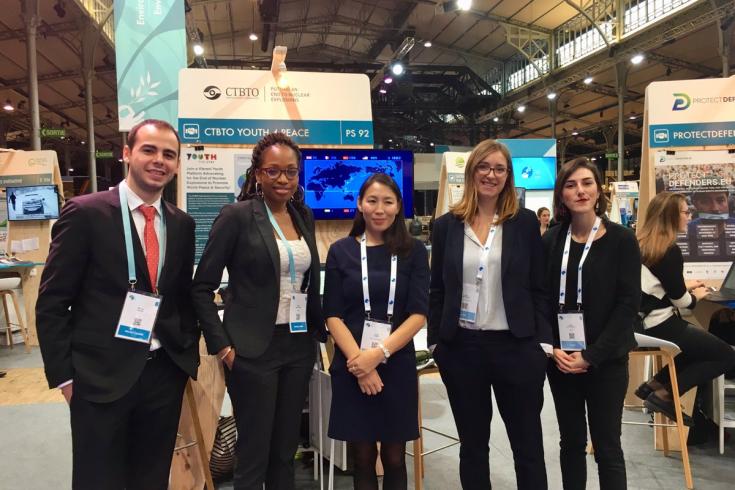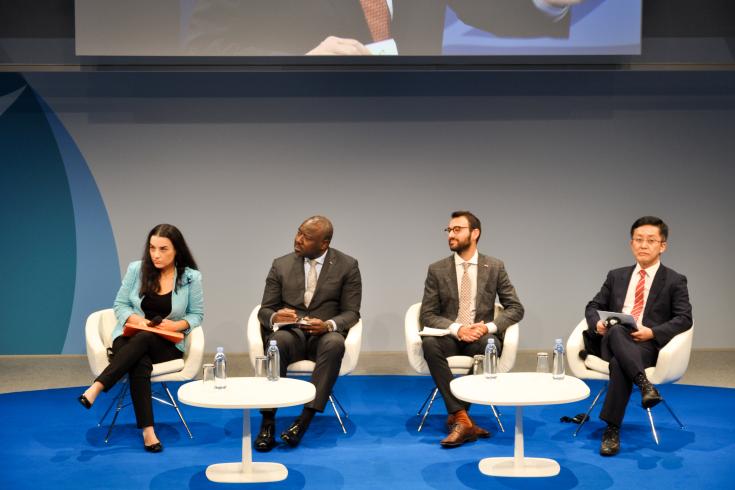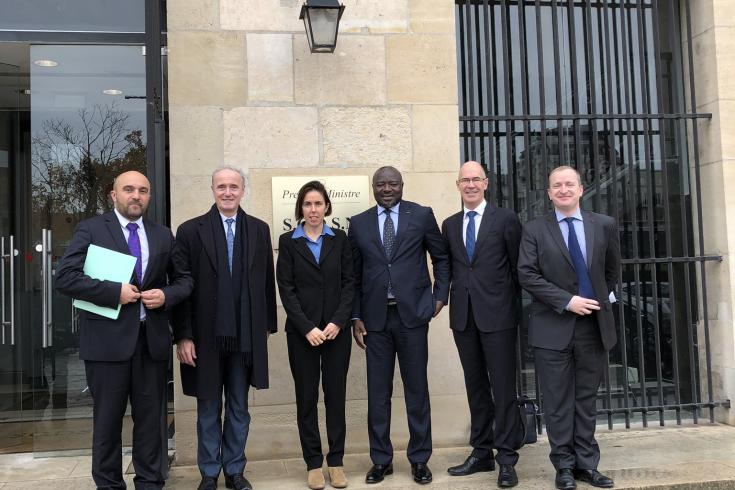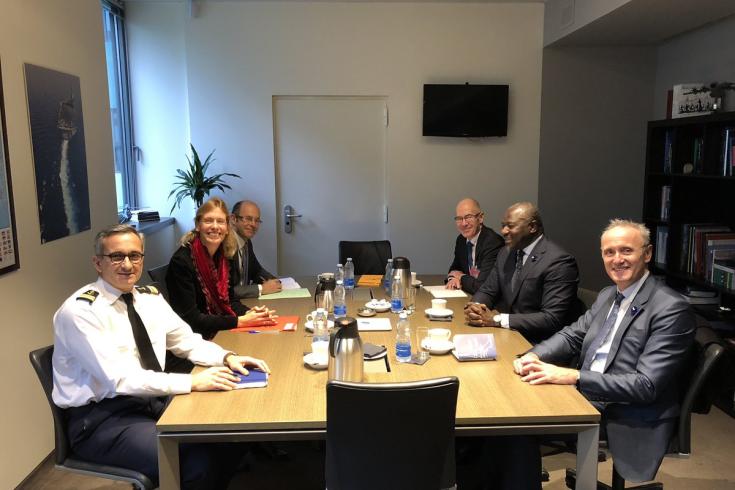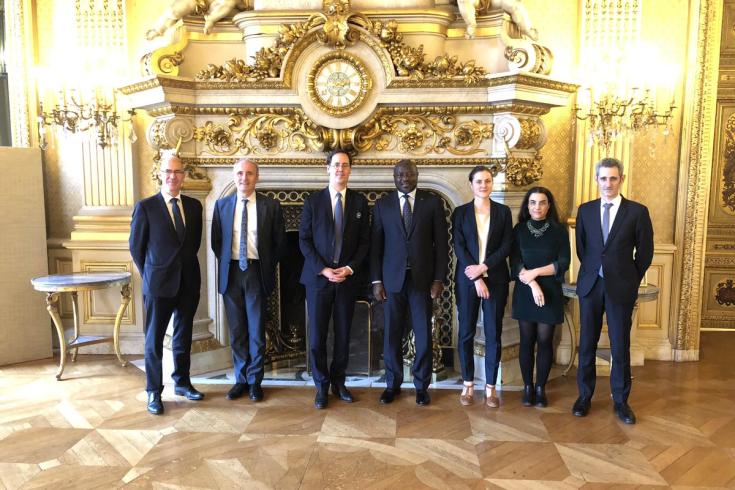 Meeting with UNESCO Director General Audrey Azoulay
Audrey Azoulay and Zerbo reviewed ongoing cooperation and expressed interest in enhancing synergies. Topics of mutual interest such as tsunami warning, civil and scientific applications, science for sustainable development, capacity building, science diplomacy, youth engagement and the
CTBTO Science and Technology Conference (SnT)2019
were discussed.  
Meeting with parliamentarians
At a meeting with parliamentarians from the Defense and the Foreign Affairs Commissions, to follow up on the report "50 years after NPT," cooperation with the study group on the CTBT recently set up to promote the Treaty among parliamentarians was discussed.

Jacques Krabal, Secretary General of the Assemblée Parlementaire de la Francophonie (APF) and his cabinet expressed strong interest for a global approach to security issues and readiness to intensify cooperation and support to mobilise APF parliamentarians for the universalisation of the Treaty.
Engagement of Youth and Science Diplomacy
Engagement of youth was a central element in his discussion with Bruno Tertrais, Group of Eminent Persons (GEM) member who highlighted the importance of generational exchanges between members of the CTBTO Youth Group (CYG) and GEM and the value of joint activities outside of formal meeting, such as recent CTBT youth conference in Kazakhstan and field visits.

"It is important that the CYG knows that we (the GEM) are at their disposal," Tertrais said.

Enrico Letta, Dean of the School of International Affairs at Sciences Po Paris, and Zerbo discussed means to intensify cooperation, science diplomacy and engagement of youth in common science and policy issues and follow up activities to the Paris Peace Forum.
Background
The Paris Peace Forum is an international event which aims at bringing together project leaders in politics, economic and civil society as well as regional and international organizations to support improvement in global governance in the spheres of peace and security, environment, development, technological advancement and economy. The CTBT is an important pillar in the nuclear non-proliferation regime and is a global instrument which contributes to peace and security. The 2018 forum was its inaugural meeting.