European Union Council's Political and Security Committee visits the CTBTO
Vienna, 25 April 2016
On 25 April, Ambassadors from the
European Union Council's Political and Security Committee
visited the Comprehensive Nuclear-Test-Ban Treaty Organization (CTBTO) in Vienna, Austria. As part of the visit, the Members of the EU Political and Security Committee were briefed by CTBTO Executive Secretary, Lassina Zerbo, and taken on a tour of the International Data Centre (IDC) and radionuclide station at the Vienna International Centre (VIC).
The CTBT is a Treaty that is ready but not yet in force.
"EU countries have provided around 40% of the budget of the CTBTO over the last 20 years" Zerbo told the audience. "The CTBTO has been able to complete the International Monitoring System (IMS) to 92% and is ready to enforce the Treaty because of support from the EU."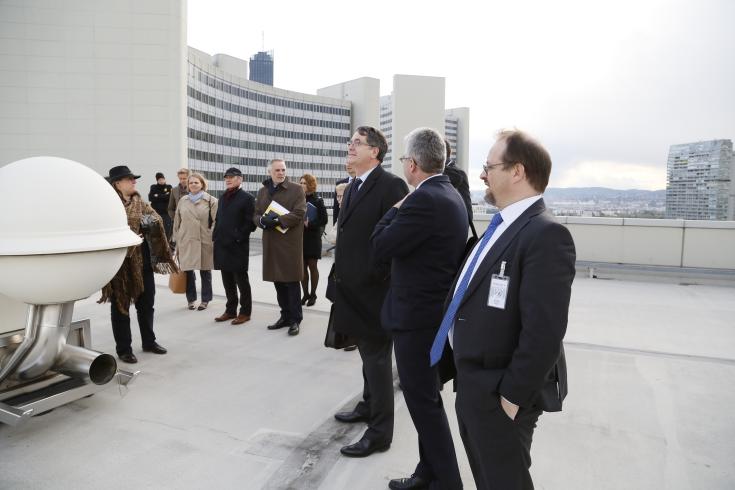 The visit coincided with the event of a magnitude 4.1 earthquake in the Vienna area at 12:28 local time. As part of the International Monitoring System (IMS) to detect nuclear explosions, CTBTO seismic stations around the world picked up on the signals from earthquake. When the Members of the EU Political and Security Committee visited the IDC in the afternoon, they were able to see the data collected on the event from seismic stations as far away as Thailand and Niger. Earthquake monitoring is just one of the many
civil and scientific uses
of IMS data for disaster warning and science.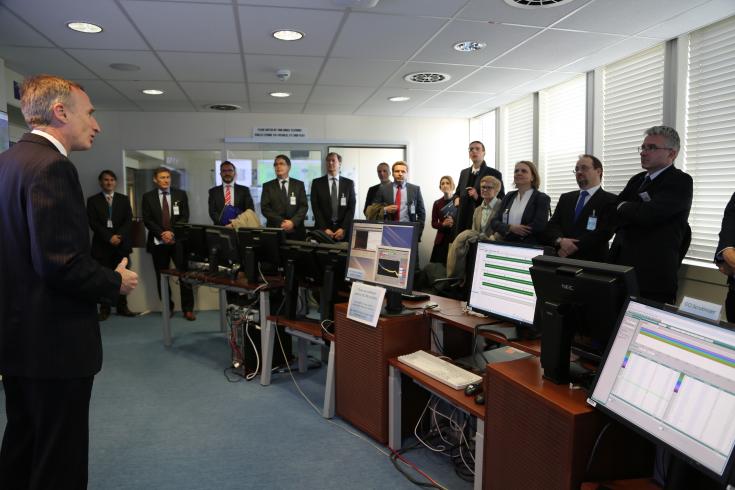 "We have a habit of responding, rather than anticipating crisis in the modern world" added Zerbo. "EU Ambassadors can encourage non-signatory countries to adhere to the moratorium on nuclear testing as a first step in tackling nuclear weapons testing."
 
Background
As part of the EU Strategy against the Proliferation of Weapons of Mass Destruction (
PDF
), these contributions aim to promote peace and stability, an endeavour for which the EU was awarded the Nobel Peace Prize in 2012. All 28 EU Member States have signed and ratified the CTBT. The EU Member States' regular contributions amount to around 40% of the CTBTO's
budget
. In addition, the EU has contributed to the CTBTO's budget around 19 million euros  in voluntary contributions. See here for the 2015 EU contribution amounting to around 3 million euros for activities that strengthen the verification system and provide capacity building over the next two years.