Executive Secretary Official Visit to Cuba
CTBTO Executive Secretary Lassina Zerbo paid his first official visit to the Republic of Cuba in October for the "International Convention of Science, Technology and Innovation" in Havana -- a platform to facilitate cooperation and exchange of expertise among scientists from a range of countries and regions. The CTBTO booth gave the participants the opportunity to learn more about the mandate and work of the Organization, with a particular focus on the use of IMS data for disaster risk reduction.
I witness how Science and Technology are key in Cuba. The international community should know more and praise Cuba for its undertaking in this regard.
During his visit, Zerbo met with the Minister of Science, Technology and Environment Elba Rosa Pérez Montoya, Deputy Foreign Minister Abelardo Moreno, the Chief of Staff of Cuba's Civil Defense, General Ramón Pardo Guerra, the Director of the National Centre for Nuclear Safety, Alba Guillén, and other high ranking national representatives. The aim was to boost the scientific and technological collaboration between the CTBTO and the Republic of Cuba and to discuss other possible avenues of cooperation.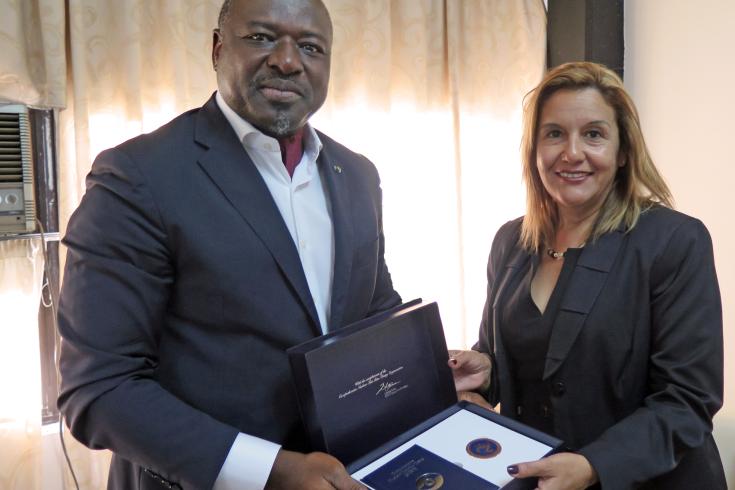 We appreciate CTBTO's contribution to international peace and security.
The visit was the first of its kind in the Organization's 20 years of existence and it demonstrates the positive shift that has taken place in recent times. In his meeting  with Zerbo,  Deputy Foreign Minister Abelardo Moreno outlined Cuba's position regarding the CTBT and added that the Ministry of Foreign Affairs had already given instructions that the CTBT should be studied further by Cuba, a move which was warmly welcomed by Zerbo.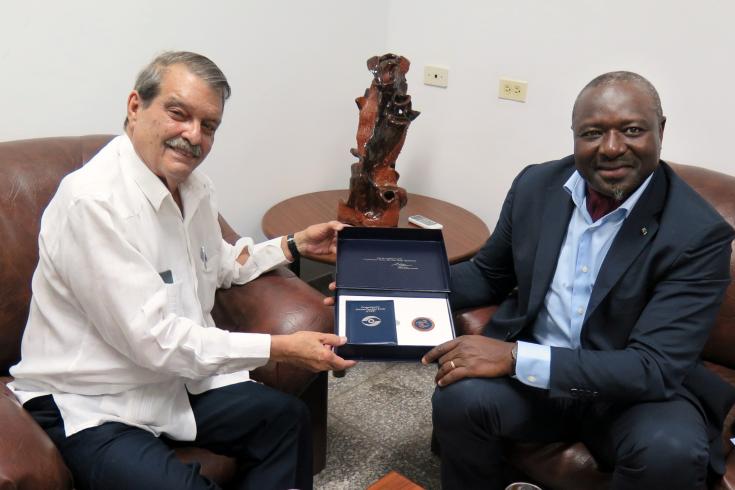 Cuba is reassessing the possibility to become a State Party to the CTBT.
The Head of National Staff of Cuba's Civil Defense General Ramón Pardo Guerra and other representatives of the Cuban Civil Defense welcomed Zerbo and introduced him to their early warning and monitoring system. They discussed IMS technological capacities and how a transfer and mutual sharing of know-how could be mutually beneficial.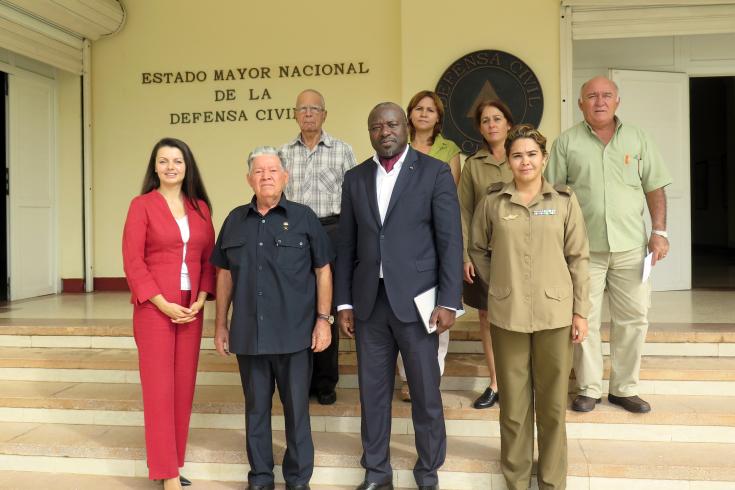 I recognize that the CTBTO verification system is a noble system that I know well and now know even better.