Extensive Support for the CTBT during the first day of the NPT Review Conference
"I wish to inform the present august assembly that Indonesia is initiating the process of the ratification of the Comprehensive Nuclear-Test-Ban Treaty (CTBT)," Marty Natalegawa, Indonesia's Minister of Foreign Affairs, told  the Non-Proliferation Treaty (
NPT
) Review Conference on its first day on 3 May 2010 [
statement
]. "It is our fervent hope that this further demonstration of our commitment to the nuclear disarmament and non-proliferation agenda will encourage other countries that have not ratified the Treaty, to do the same," Natalegawa added.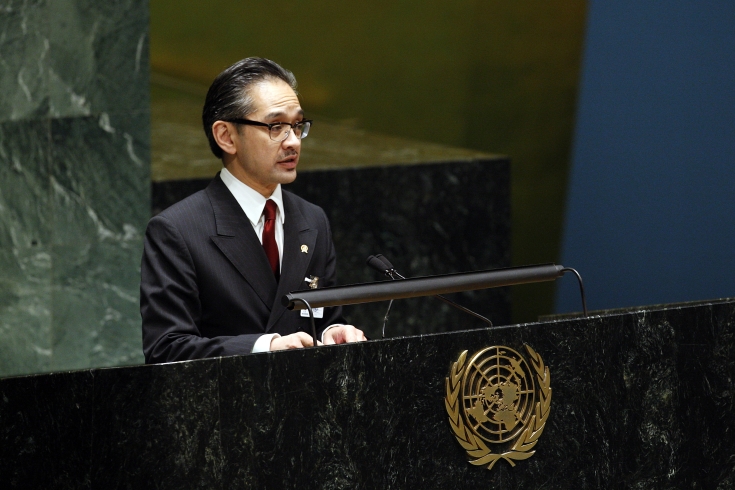 UN Secretary-General welcomes Indonesia's announcement
"Let me warmly welcome the announcement of Indonesia that it will soon ratify the Treaty. I urge others to follow suit," said UN Secretary-General Ban Ki-moon [
statement
]. "Ever since 1999, when I was chairperson of the Preparatory Commission for the Comprehensive Nuclear-Test-Ban Treaty – CTBT – I have strongly advocated for early entry into force of this key instrument," he added.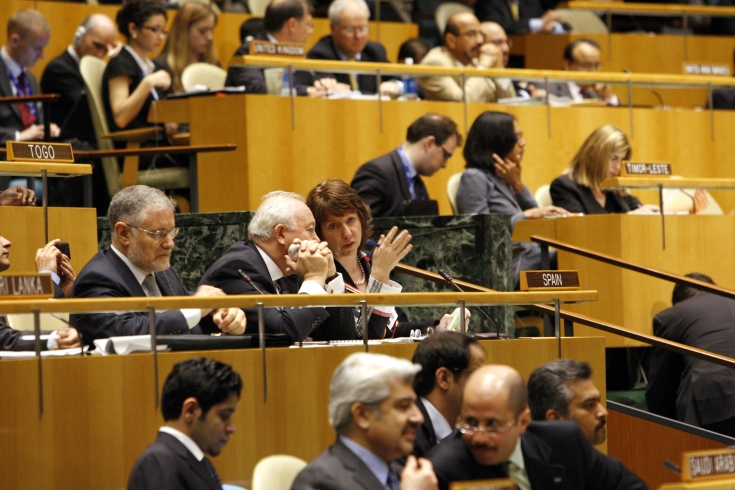 Annex 2 States urged to ratify the Treaty
The CTBT has been ratified by 151 States and signed by 182. China, the Democratic People's Republic of Korea, Egypt, India, Indonesia, the Islamic Republic of Iran, Israel, Pakistan and the United States still have to ratify the Treaty for it to enter into force. Another 35 States have either not yet signed (10 States) or not yet ratified (25 States). "I urge the nine remaining Annex 2 States to ratify the Treaty immediately and unconditionally," said Micheál Martin, Ireland's Minister for Foreign Affairs [
statement
].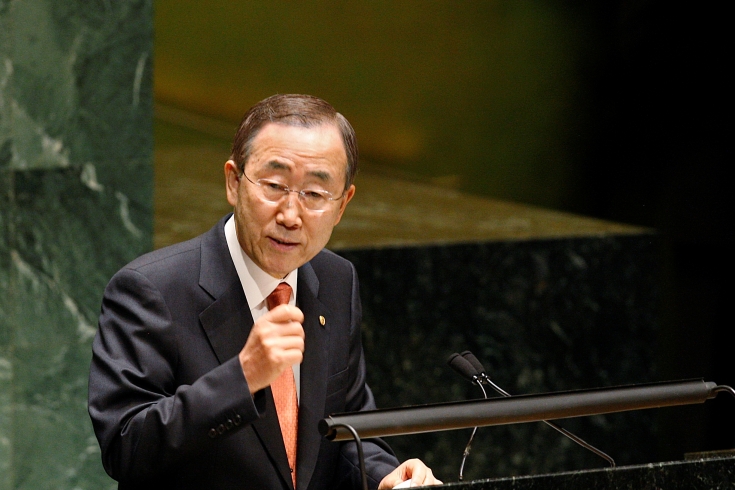 United States restates its commitment to ratify
"We have made a commitment to ratify the CTBT," said Hillary Clinton, the U.S. Secretary of State [
statement
], reaffirming U.S. President Barack Obama's pledge to  "immediately and aggressively pursue U.S. ratification of the CTBT" during his historic speech in Prague in April 2009. At the NPT Review Conference, Brazil [
statement
], Bulgaria [
statement
] and Spain [
statement
] welcomed the renewed pledge of the U.S. administration.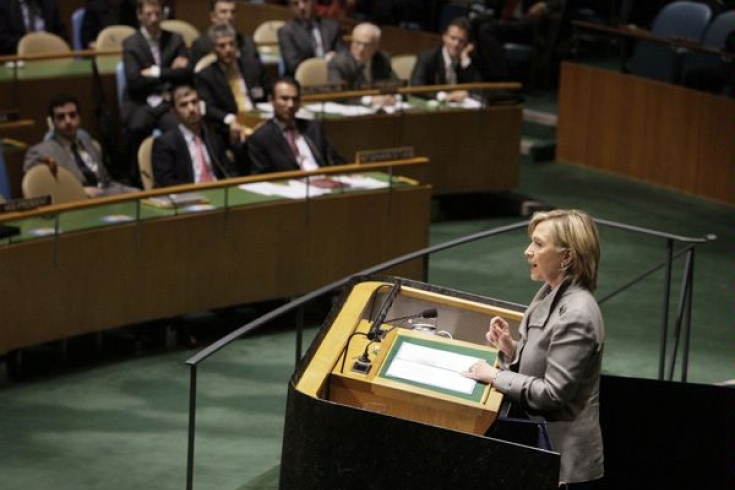 Article XIV process coordinator call for practical measures
"As coordinator with France on the implementation of the Final Declaration of the Article XIV conference, held last year in New York, Morocco reiterates its call for practical measures to ensure an early entry into force of the CTBT," said Taib Fassi Fihri, Morocco's Minister of Foreign Affairs [
statement
]. In order to build upon the commitments enumerated in the
Final Declaration
, France and Morocco are working together at international summits and regional conferences to promote and coordinate outreach activities for the Treaty, and invite other States to do the same.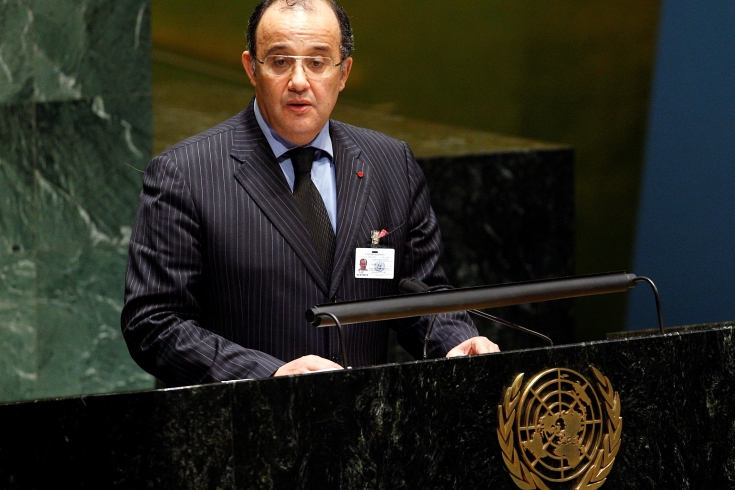 Conference urged to support the CTBT
The European Union [
statement
], Austria [
statement
], Australia [
statement
] and the Philippines urged action to promote the Treaty's entry into force. "The CTBT is a crucial complement to the NPT. It must come into force. This is one of the 13 Practical Steps agreed upon by during the 2000 Review Conference, and this Review Conference must support the drive towards this critical objective," Alberto Romulo, Secretary of Foreign Affairs of the Philippines, told the gathered diplomats and high officials [
statement
].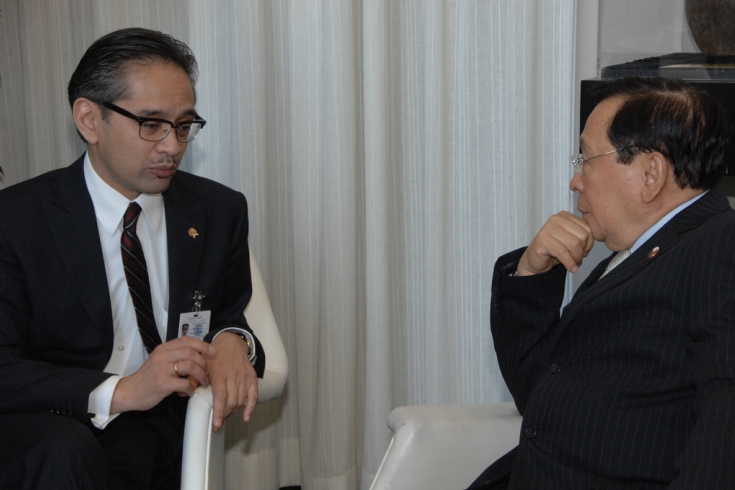 Time to deliver, concludes UN Secretary-General
"Many countries have shown great leadership – those that have abolished nuclear weapons, those that have established nuclear-weapon-free zones, and those that have reduced arsenals. I challenge you to go further still. I challenge you to take the steps, today, that will set the stage for a break-through tomorrow. We need more examples of what can be achieved -- not more excuses for why it is not possible. Now is our time to deliver on one of the deepest aspirations of humankind, and one of the founding resolutions of this Organization," concluded the UN Secretary-General Ban Ki-moon. "It is in your hands. I count on your leadership and commitment."