Facility agreement with Ecuador concluded
The Government of Ecuador and the Comprehensive Nuclear-Test-Ban Treaty Organization (CTBTO) have concluded a facility agreement regarding the two International Monitoring System (IMS) stations to be established on the Galapagos Islands (Pacific Ocean), Ecuador.
Facility agreements
lay the political, legal and technical basis for cooperation on all issues related to the establishment and maintenance of an IMS station that may arise between the host country and the CTBTO. This includes the transfer of ownership for the station, arrangements with local station operators, assistance with the import of spare parts and physical security of the station.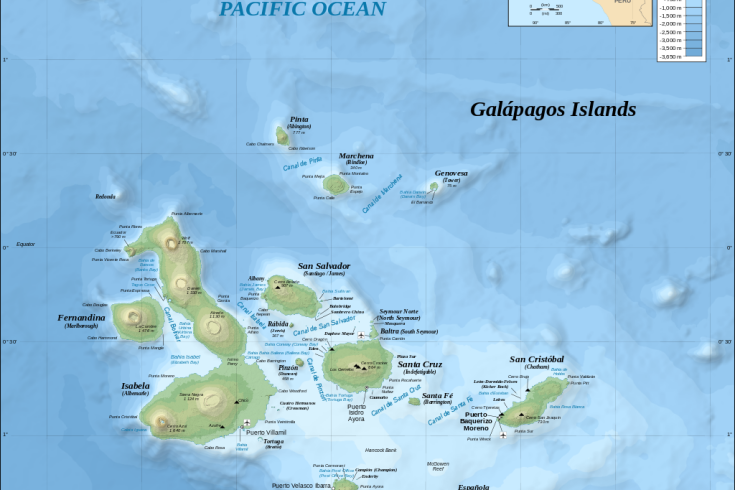 The stations planned for Ecuador are infrasound station IS20 and radionuclide station RN24, both to be located on the Galapagos Islands (Santa Cruz Isle).
The CTBTO will give utmost priority to the establishment of the two monitoring stations in Ecuador, which will further increase our detection capabilities particularly in the Pacific region. I am grateful to the Government of Ecuador for its staunch support and cooperation. It is a strong vote of confidence, and an important reflection of the international community's desire to complete the IMS.
The agreement follows the visit of Executive Secretary Zerbo to Ecuador in April 2014, when he met with Leonardo Arízaga, Acting Minister for Foreign Affairs and Human Mobility and other high-level government representatives.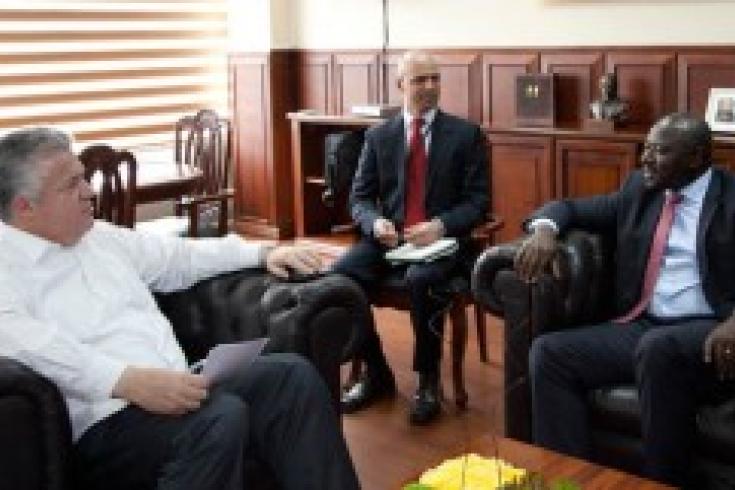 I would like to publicly recognize your untiring efforts to get us to where we are. We hope you visit Ecuador often. The doors are open. Now let us begin the next phase and work together as partners towards completing the IMS and, hopefully in the near future, seeing the entry into force of the Treaty.
In addition to enhancing the
verification regime
's global detection capabilities, the infrasound station to be built in the Galapagos will assist in regional
disaster warning efforts
, for example by detecting volcanic eruptions. There are a number of volcanoes in Ecuador, including the Tungurahua volcano which last erupted in April 2014. Data generated by both stations can also contribute to research of the atmosphere, storm systems and climate change.
Constructions works for the radionuclide station are scheduled to begin in 2015.