Fifth workshop on ims operation and maintenance, 3 to 9 october 2015
Some 100 station operators from over 60 countries gathered in Vienna for a workshop from 3 to 9 October 2015 at the headquarters of the Comprehensive Nuclear-Test-Ban Treaty Organization (CTBTO). This 5th IMS Operation & Maintenance Workshop aimed at further improving the cooperation of the different stakeholders in running the world's largest and most sophisticated multilateral monitoring system, the International Monitoring System (IMS) and included station operators, equipment providers and CTBTO staff.


Protecting a one billion-dollar-investment by Member States The station operators are directly responsible for the day-to-day operation and maintenance of the stations of the International Monitoring System (IMS). Of the entire IMS network of 337 monitoring facilities, 281 or 83% are certified and in operation (another 20 are built and in the testing and certification phase), see
interactive map
. The total cumulative investment by Member States in the system is estimated to be over one billion dollars.
I want to thank you as station operators for all the efforts you have made that have demonstrated the effectiveness of the system. Your role in maintaining a credible, operating and sustainable International Monitoring System is key.
Daunting challenges for station operators Waveform stations (seismic, hydroacoustic and infrasound) are often situated in areas remote from settlements and traffic corridors in order to reduce background noise and disturbance. This includes locations such as
Easter Island
(Chile) in the South Pacific,
Tristan da Cunha
(UK) in the South Atlantic Ocean and several stations in the Antarctic.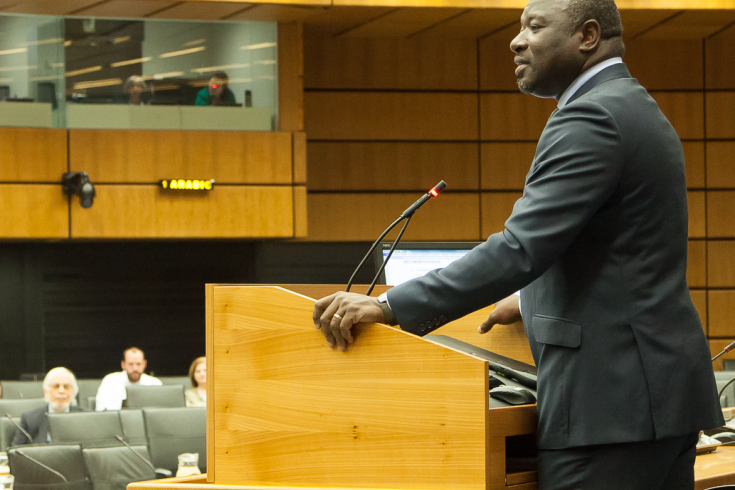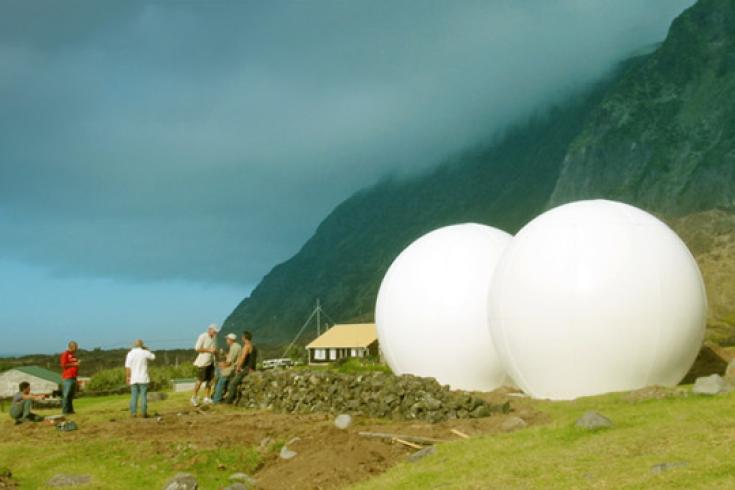 This poses logistical challenges for the stations' operation and maintenance. Some are exposed to harsh climatic conditions or frequent lightning strikes, a common reason for station downtime. Others are not near a reliable power grid and require special back-up solutions, for example solar panels and batteries.
Many stations have similar problems. Promoting solutions that are applicable for a whole network is always one step forward towards a more efficient station operation, whether for better data availability and processing or transfer of know-how to new colleagues.
In addition, the data availability requirements set forth in the Comprehensive Nuclear-Test-Ban Treaty (CTBT) are strict: between 95% and 98%, depending on the type of station. For the Global Communications Infrastructure that assures the communication between stations and the CTBTO, the data availability requirement is even 99,5%.


Towards a more resilient network The station operators' experience also helps the CTBTO's engineers in finding solutions to make stations more resilient. One of the most recent stations to be installed is infrasound station IS40 at Rabaul, Papua New Guinea, which has been completed and is equipped with an innovative design for a wind noise reduction system. The new system uses stainless steel pipes and long life inlet ports, which allows the station to cope with rough fields and extreme weather conditions. IMS stations in Chile, Kenya, Paraguay or on Tristan de Cunha (UK) now also use this innovation.