Foreign Minister Idrissov of Kazakhstan at the CTBTO
Executive Secretary Lassina Zerbo hosted Erlan Idrissov, Foreign Minister of Kazakhstan, today at CTBTO headquarters. They discussed plans to progress the entry into force of the Comprehensive Nuclear-Test-Ban Treaty (CTBT) and events for the upcoming year of the 20th anniversary of the CTBT's adoption in 1996.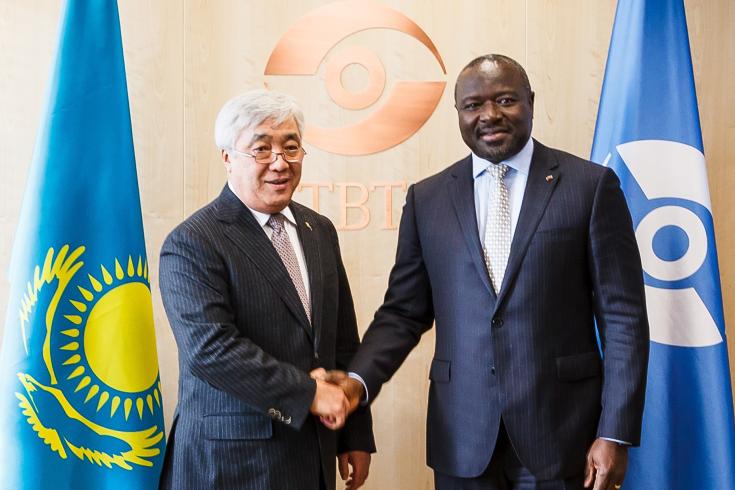 Next year will see the 20th anniversary of the CTBT. Let us finish what we started and bring the Treaty into force.
Together with Japan's Foreign Minister Fumio Kishida, Foreign Minister Idrissov co-chaired the
Article XIV Conference
on 29 September 2015 in New York to facilitate the CTBT's entry into force and is leading international efforts to that effect in the period 2015 - 2017.
At the conference, Idrissov said that he would be "straightforward, even undiplomatic" in pushing for a legally binding nuclear test-ban. He added that together with co-chair Japan, "our countries have the moral right to be aggressive about abolishing nuclear weapons".
Those who know my country and its people understand that Kazakhstan sees neither security nor prestige in nuclear weapons.
In the meeting with Zerbo, Minister Idrissov recalled the aim set by Kazakh President Nursultan Nazarbayev at the General Assembly: a world free of nuclear weapons by 2045 when the United Nations will mark its 100th birthday, stressing that "Kazakhstan believes that the CTBT is an important aspect in achieving that goal." See also
article
[PDF] by Minister Idrissov in the last issue of CTBTO Spectrum.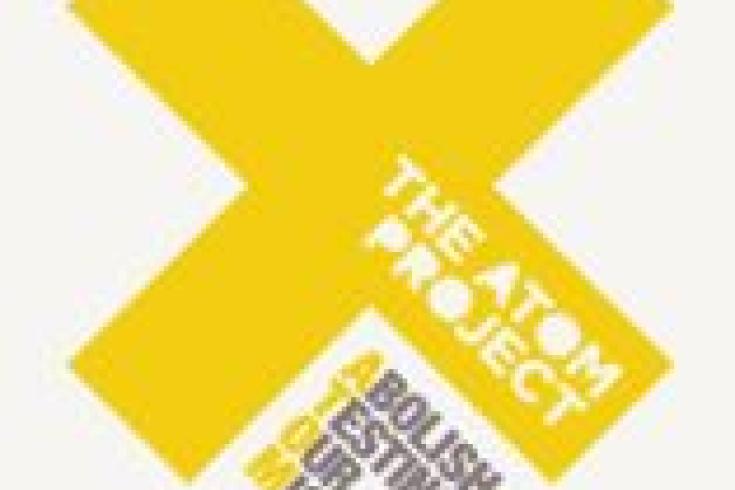 I visited the city of Semey and the former test site several times. I was struck by the scars that nuclear tests left on the land and in the hearts of its people. While telling the stories of the survivors of nuclear tests, the ATOM Project creates awareness of the human and environmental cost of nuclear testing, and acts as a strong voice for millions of citizens all over the world united in their desire to stop nuclear testing forever and to choose a different future.