Foreign Minister of Turkmenistan at the CTBTO
Foreign Minister Rashid Meredov of Turkmenistan visited the Comprehensive Nuclear-Test-Ban Treaty Organization (CTBTO) on 10 February 2016 to meet with Executive Secretary Lassina Zerbo and tour the organization's facilities.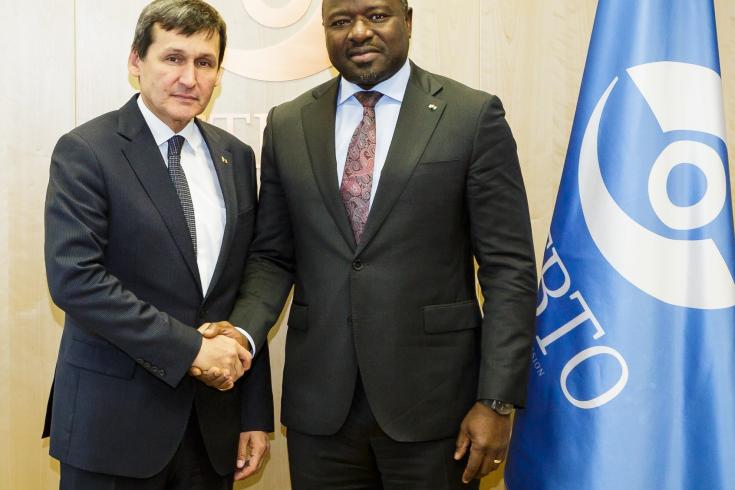 Turkmenistan and CTBTO have embarked on a new stage of cooperation. Turkmenistan is ready to implement the recently signed Facility Agreement.
In the meeting, Meredov highlighted his country's commitment to international peace and security and pledged to act with the CTBTO and other countries to advance the entry into force and universalization of the Comprehensive Nuclear-Test-Ban Treaty (CTBT). Turkmenistan was one of the first countries to sign and ratify the Treaty, on 24 September 1996 and 20 February 1998, respectively.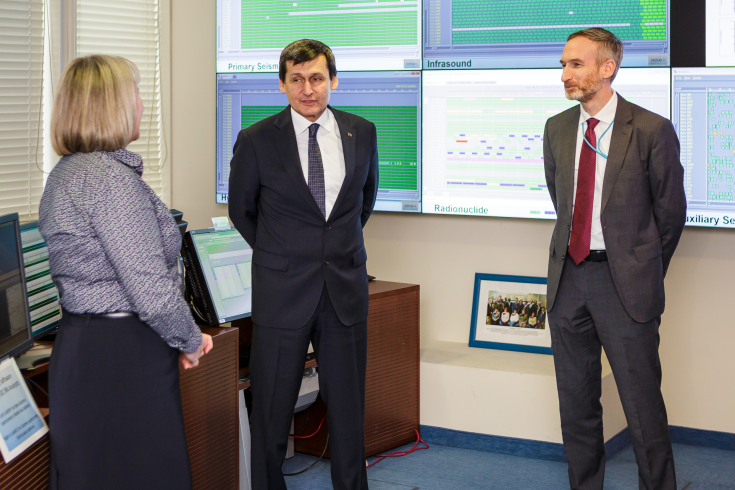 Zerbo expressed his appreciation for the support provided by Turkmenistan and invited Meredov to the high-level ministerial event to be held on 13 June 2016 in Vienna, Austria, to advance the CTBT's entry into force. He also expressed his satisfaction at the swift assistance provided by the country in ensuring the operation of the International Monitoring System (IMS) station hosted by Turkmenistan, primary seismic station PS44, situated in the country's south near the border with Iran.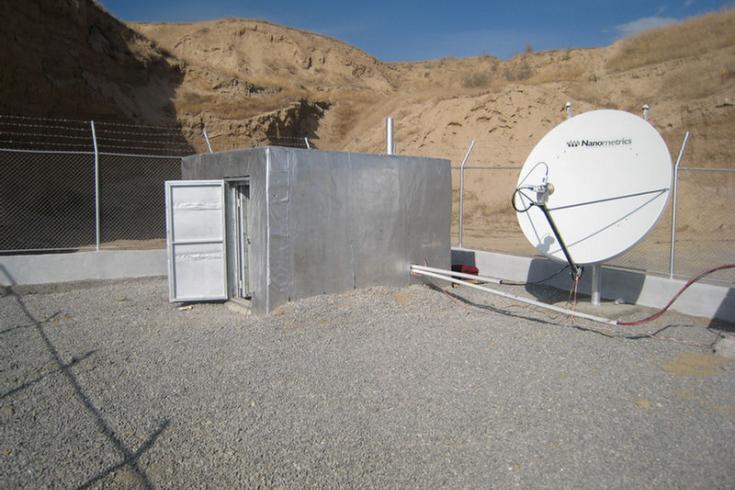 Zerbo last
visited Turkmenistan
in December 2015 to sign a
Facility Agreement
with Foreign Minister Meredov regarding PS44. Facility Agreements lay the political, legal and technical basis for cooperation on all issues related to the establishment and maintenance of an IMS station that may arise between the host country and the CTBTO.
Zerbo also met with President Gurbanguly Berdimuhamedov and participated in the celebration of the 20th anniversary of the United Nations' official recognition of Turkmenistan as a neutral State.