German Foreign Office hosts CYG seminar in Berlin
Challenges and prospects for the Comprehensive Nuclear-Test-Ban Treaty were discussed by a meeting of 30 students and young professionals—including members of the CTBTO Youth Group (CYG)—at the invitation of the German Foreign Office. The meeting also identified priority areas where progress is needed most to reduce nuclear risks, including tensions with North Korea.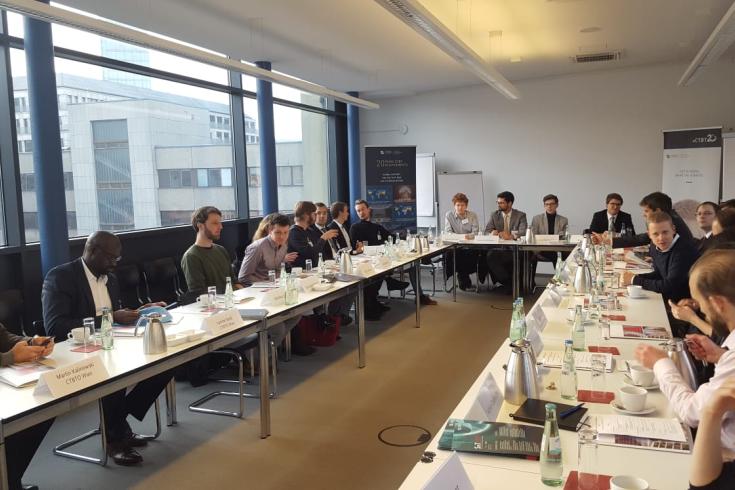 The target audience of the one-day meeting in late November were German-speaking young professionals from Germany, Austria and Switzerland. Two staff members of the CTBTO also attended the meeting to support the event.



Following the meeting, participants visited two embassies (Japan and United States of America) in Berlin during the afternoon. These visits allowed the participants to appreciate the pragmatic realities of the visionary thinking developed during their morning discussions.



The visits to the Japanese and US Embassies also provided the young professionals with an opportunity to discuss the topics of interest—not only with the German MFA and CTBTO—but also with representatives of other countries.