German Foreign Office
opens CTBT exhibition
2 September 2015
Together with Michael Roth, Minister of State for Europe at the German Foreign Office, Lassina Zerbo, Executive Secretary of the Comprehensive Nuclear-Test-Ban Treaty Organization (CTBTO), opened an exhibition on the Comprehensive Nuclear-Test-Ban Treaty (CTBT) at the German Foreign Office in Berlin. The exhibition under the title "Never again nuclear tests! – Germany and the Nuclear Test Ban Treaty" will be on display from 2 September to 15 October 2015 in the public accessible "Lichthof" of the German Foreign Office, see
German MFA webpage
(in German).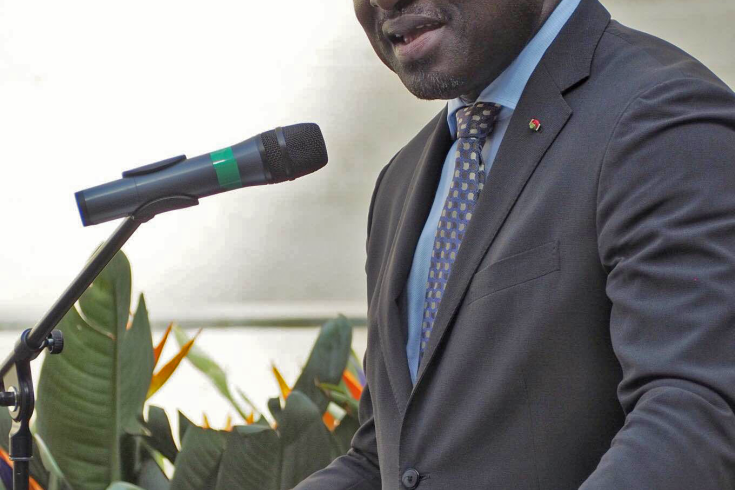 The CTBTO owes a lot to Germany, and I am here to express this gratitude. At the same time, we need Germany's unwavering dedication to make further progress towards the CTBT's entry into force – not so much as a goal in itself, but because this will be the world's first concrete step towards abolishing nuclear weapons altogether.
The interactive exhibition introduces technologies used by the International Monitoring System as well as on-site inspection equipment and techniques, such as the ground-penetrating radar or radiation protection measures, which visitors are encouraged to test. The 2014 Integrated Field Exercise
IFE14
in Jordan is represented through a tent and a photofloor of the inspection area.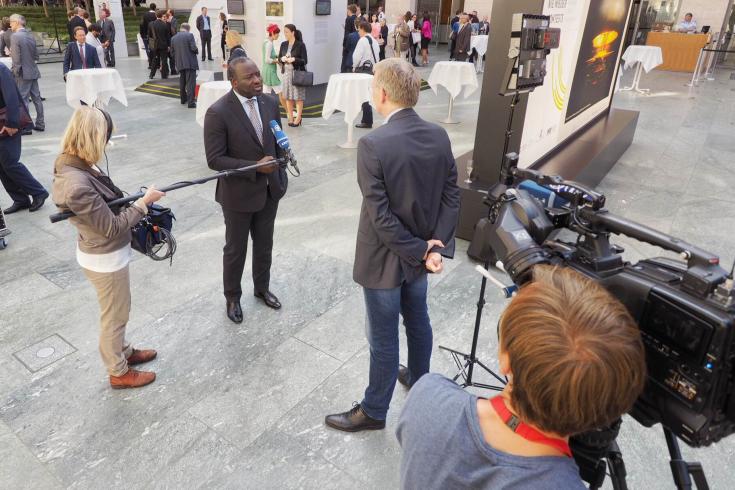 If we take into account that all countries – with the egregious exception of North Korea – adhere to the nuclear testing moratorium it becomes clear: the Treaty and its verification regime are already contributing significantly to the long-term goal of a world free of nuclear weapons.
In Berlin, Zerbo met with Minister of State for Europe at the Federal Foreign Office, Michael Roth and MFA Arms Control Commissioner Patricia Flor. Zerbo thanked Germany for its strong support, see
country webpage
.
Read Minister Roth's Statement
here
(HTML) and Executive Secretary Zerbo's statement
here
(PDF).
Photos courtesy of Sven Krohn (
krohnphoto.com
)