Ground-breaking ceremony for the permanent Equipment, Storage & Maintenance Facility (ESMF) in Seibersdorf
On 25 January CTBTO held a ground-breaking ceremony for its new permanent Equipment, Storage and Maintenance Facility (ESMF) in Seibersdorf, Lower Austria. The Facility will be primarily used as a storage and maintenance facility for the equipment of the On-Site Inspections Division, but will also benefit the Organization as a whole with state-of-the-art training facilities, a media centre and more.
 
The decision to build a permanent facility at Seibersdorf is a significant event for the CTBTO as it will contribute to the further development of the monitoring and verification system of the Treaty, making the work of the Organization even more visible and attesting to the fact that it is already capable of operating to its mandate.
 
Among the participants of the ceremony were Michael Linhart, Vice-Minister & Secretary-General of the Federal Ministry for Europe, Integration and Foreign Affairs of the Republic of Austria, Ambassador Maria Assunta Accili Sabbatini, Permanent Representative of the Republic of Italy and the Chairperson of the CTBTO PrepCom, Dr. Hannes Androsch, Chairman of the Supervisory Board of the Austrian Institute for Technology (AIT), Gerhard Karner, Second President of the State Parliament of Lower Austria, Franz Ehrenhofer, Mayor of Seibersdorf, as well as permanent representatives to the International Organizations in Vienna.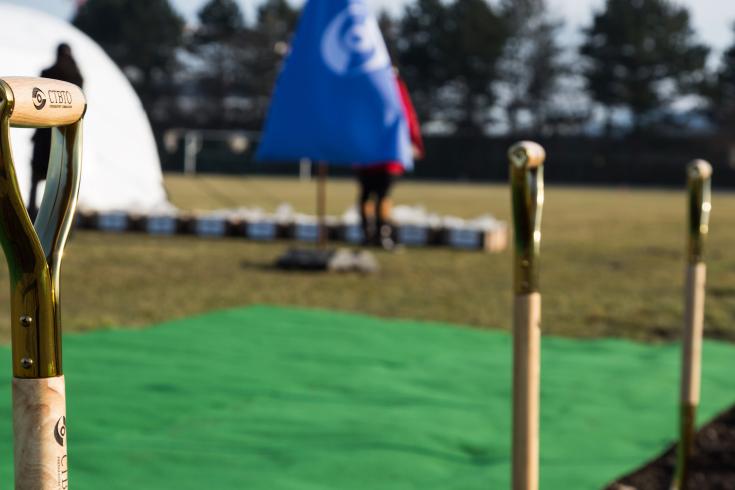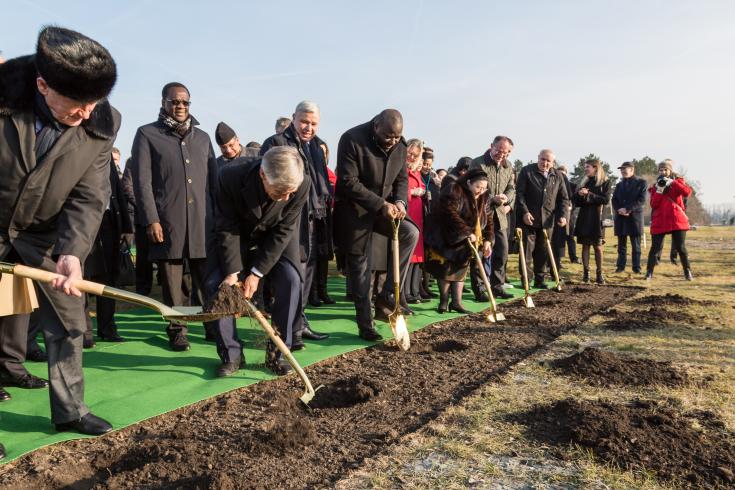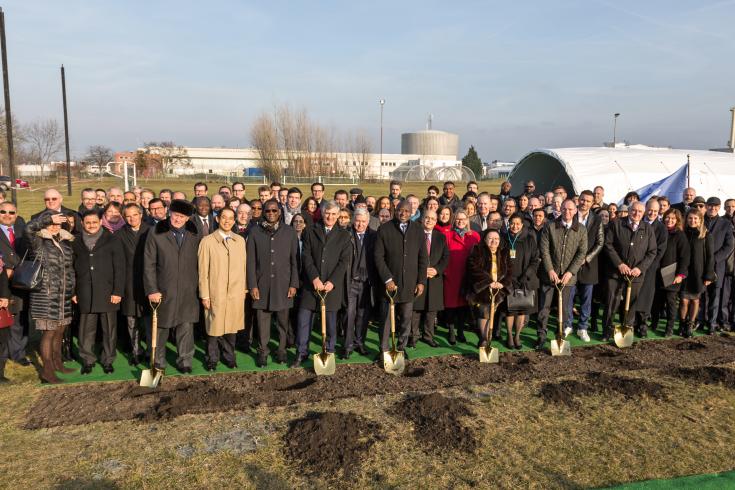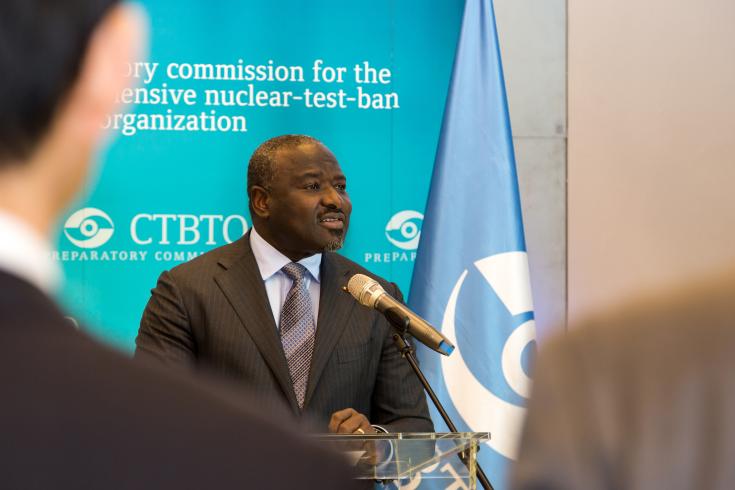 As we break ground here today, we are also breaking new ground for the CTBTO as a mature organization that is ready to deliver on its mandate: to put an end to nuclear testing forever.
The symbolic ground-breaking was only the first small step in the construction process, as shortly the construction team will have to dig 150 meters deeper into the ground before starting work on the facility itself. The construction of the ESMF is expected to be completed by the end of 2018.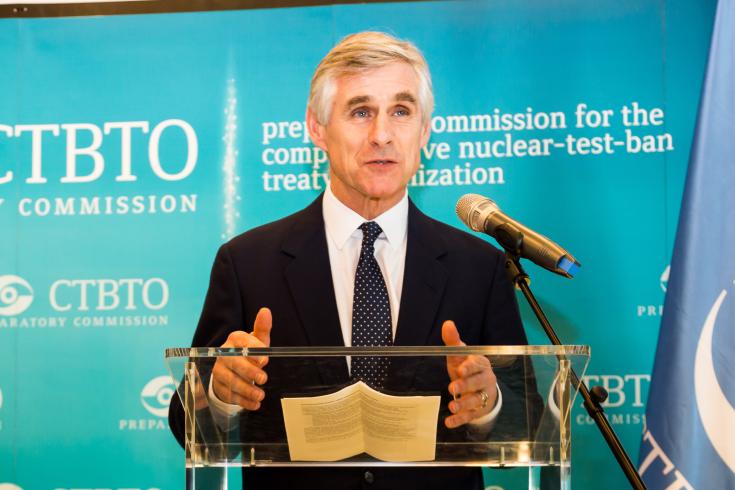 Nuclear tests should be banned out of this world.
At the ceremony, Secretary-General Linhart pointed out that policies of nuclear disarmament and non-proliferation remain among the main priorities of Austria's foreign policy. He reaffirmed Austria's strong support for the CTBTO and concluded that "by building the permanent Equipment, Storage and Maintenance Facility in Seibersdorf, the CTBTO's links with the host country will be even stronger".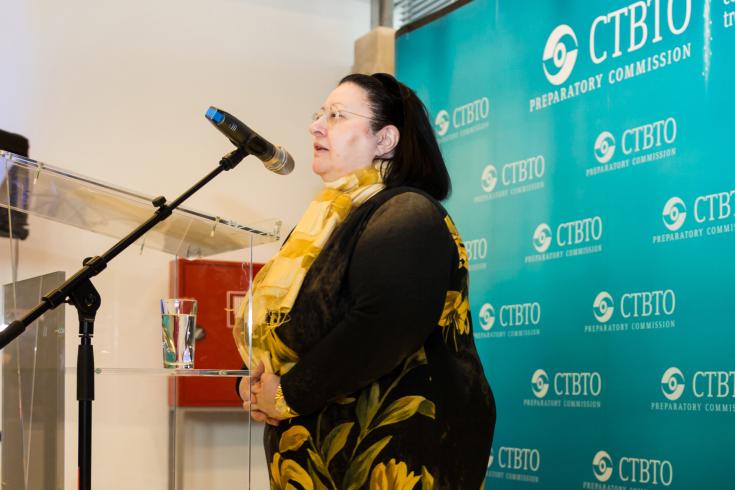 Construction of the ESMF in Seibersdorf is a further step in the direction to finish what we started and ensure the entry into force of the CTBT.
Other speakers also highlighted the importance of the ESMF both for the strengthening of the CTBTO verification regime and for Austria itself, at the level of scientific and regional development.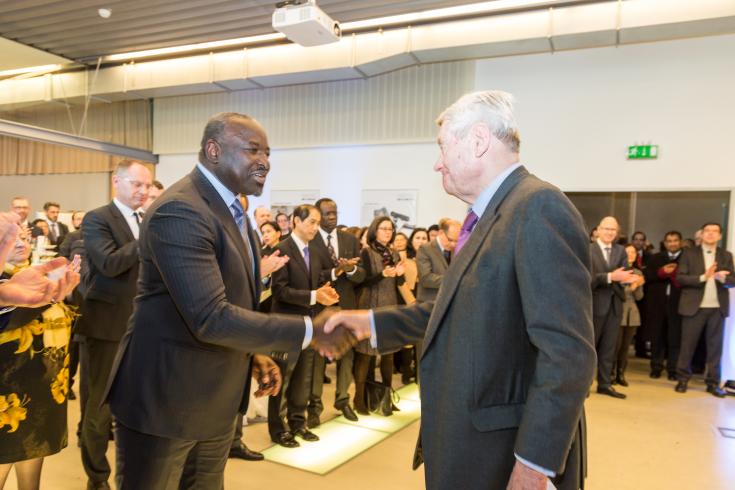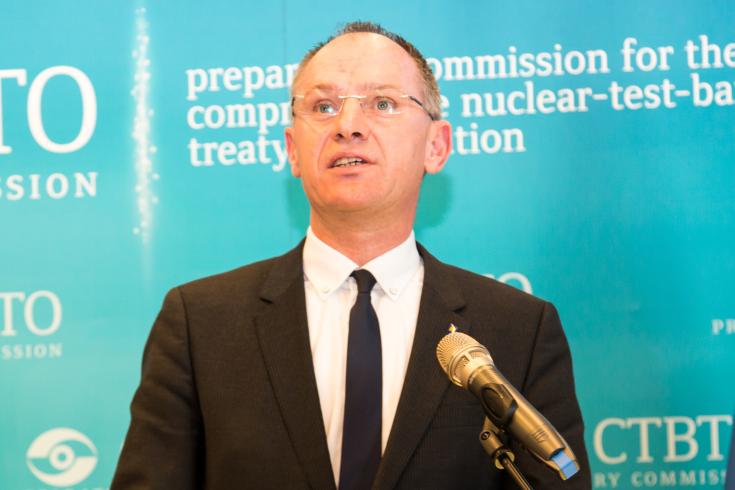 This facility would significantly enhance the OSI capabilities both in development and maintenance of the OSI equipment, in training of future inspectors and in supporting other important functions performed by other technical divisions like the IDC and the IMS. That will be a permanent facility which would also demonstrate that we are moving to the permanent status, not a provisional [one].