International Convention on Science, Technology and Innovation, Cuba
CTBTO Executive Secretary Lassina Zerbo participated in the Second International Convention on Science, Technology and Innovation hosted by the Republic of Cuba in La Havana. The Convention serves as a platform to strengthen relationships among the science community, to exchange knowledge and share advances in science and technology.
For the first time, CTBTO National Data Centres (NDCs) participanted and contributed to the Convention. NDCs from the Dominican Republic, Mexico and Paraguay shared their experience of using CTBTO technologies and data, and of participating in the Organization's capacity building activities. The Cuban Civil Defense and Cuba's Hazard, Vulnerability and Risk Group also participated in the session presenting their work in the area of disaster reduction. CTBTO also presented a booth and participated at the International Conference "Nuclear Technologies for Life" (TECNUC 2018) presenting CTBTO's contribution to the post
Fukushima accident
management.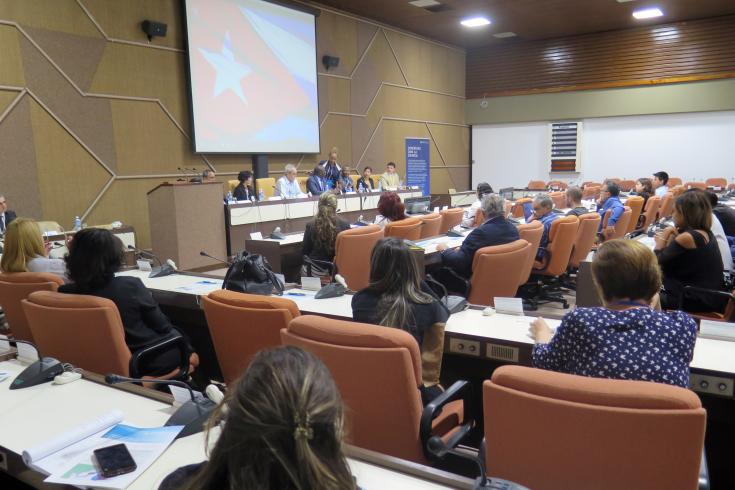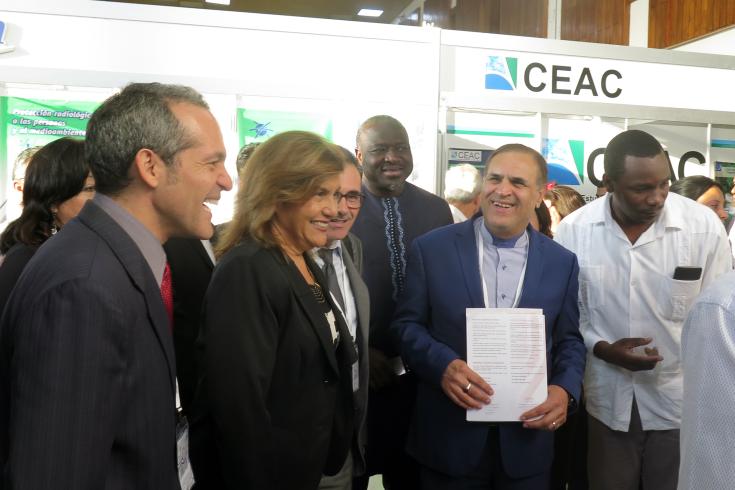 It is an honour to be back in Cuba. I am impressed by the innovations displayed by Cuban scientists at this Convention and at Cuba's multi-disciplinary integrated approach of its Civil Defence. CTBTO technologies and data would be a great complement to its disaster risk reduction system. l will continue to work with Cuba so that it can one day fully enjoy the benefits of the CTBT in this regard.
CTBTO participation in the convention gave the audience the opportunity to learn more about the mandate and work of the Organization and the civil and scientific applications that contribute to disaster risk reduction and emergency situation preparedness.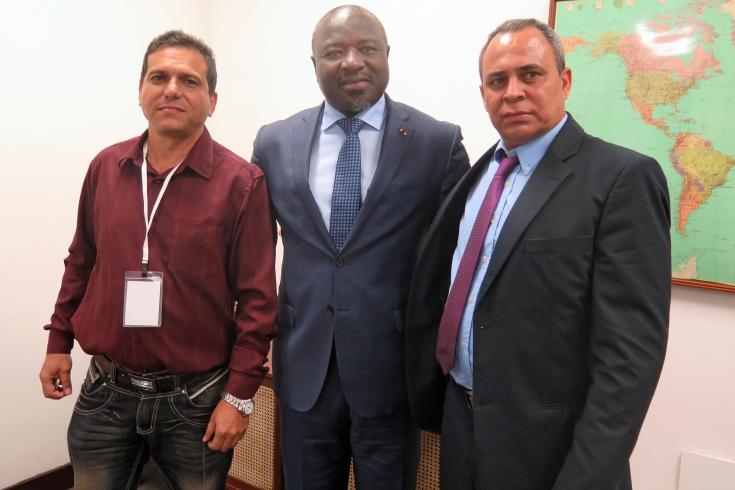 During his visit, Zerbo met with the Minister of Science, Technology and Environment Elba Rosa Pérez Montoya, the Deputy Foreign Minister Abelardo Moreno Fernando, the Chief of Operations of the Civil Defense Wilfredo Cobas Dávila, representatives of the seismic Research Institute (CENAIS) and other high ranking national representatives.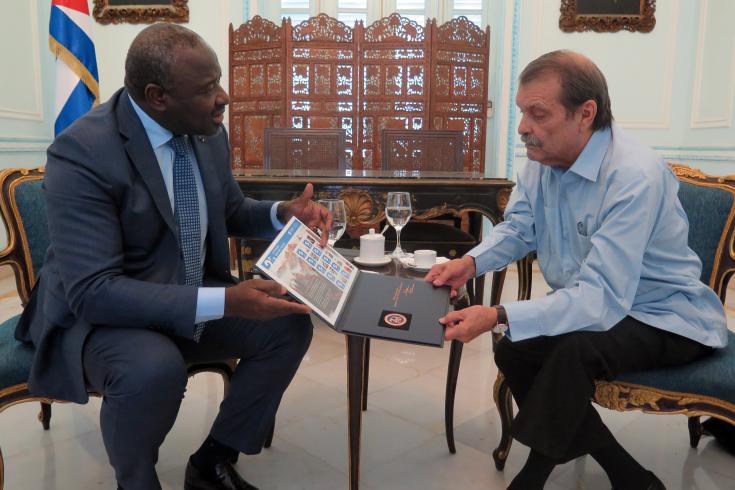 I am glad to welcome you in Cuba once again. I recommend continuing the dialogue to better assess the benefits of CTBT.
The visit follows
an earlier one in 2016
and demonstrates the continuous positive dialogue in recent times. In his meeting with Zerbo, Deputy Foreign Minister Abelardo Moreno outlined that the civil, industrial and scientific applications of CTBTO technologies and data are a great input to Cuba's reassessment of the CTBT. Zerbo gave his assurances that dialogue and cooperation will continue, and hoped to encourage Cuba in this direction.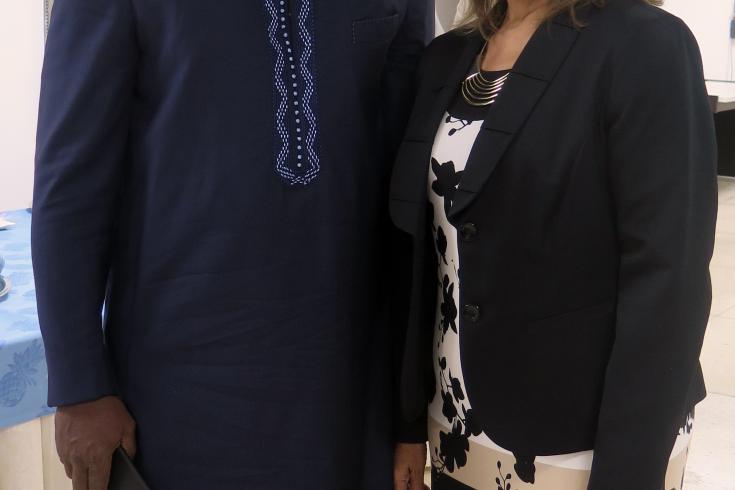 CTBTO's participation in the Convention is important. I am happy to have set the path for understanding the CTBTO and its work.
Minister Pérez Montoya highlighted the importance and relevance of CTBTO's participation in the Convention for Cuba to better understand and assess the CTBT. Emphasis was made on the robustness of the verification regime and its pivotal role in disaster mitigation and early warning systems. Infrasound and hydroacoustic technologies and data garnered much attention among participants.