International Day against Nuclear Tests, 29 August
29 August 2016
The International Day against Nuclear Tests, 29 August, is being commemorated around the world with events taking place at the United Nations in Vienna and New York, as well as in Astana, Kazakhstan.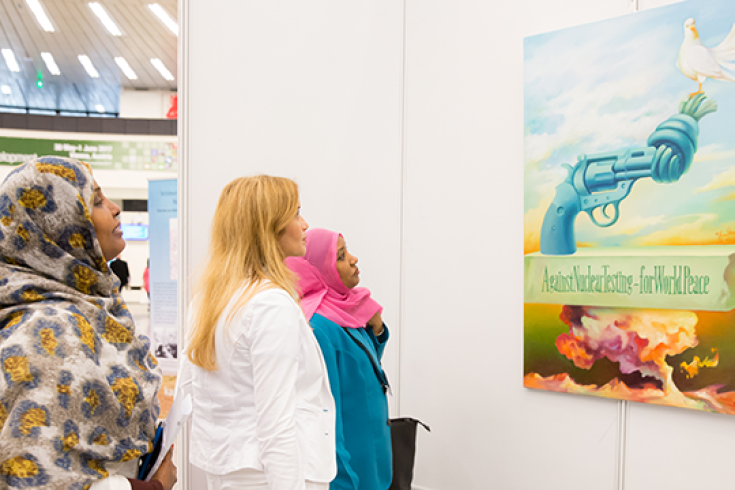 On this Day, I call on all countries and peoples to work for the CTBT's entry into force as soon as possible so that we may advance toward a nuclear-weapon-free world.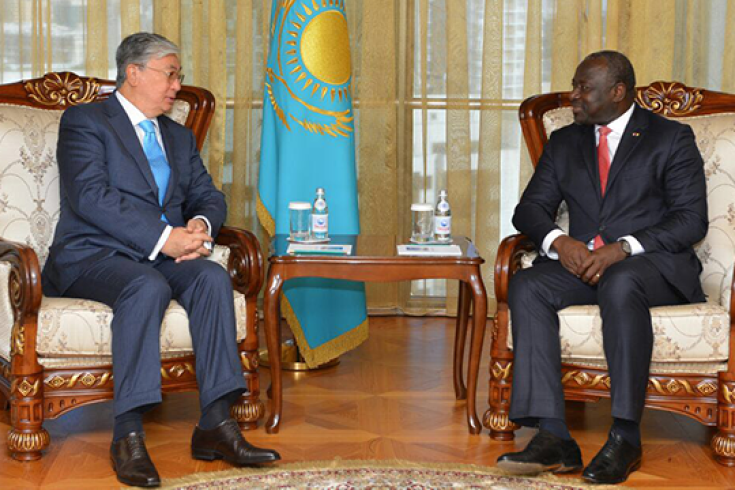 Nuclear testing has a dangerous and destabilizing impact on global security and exacts a terrible toll on human health and the environment. We need action to bring the CTBT in force.
Karipbek Kuyukov, artist and Ambassador to the
Atom Project
, understands only too well, the devastating effects of nuclear testing on lives and land.  Kuyukov is from Yegindybulak, a village 100km from the former Semipalatinsk nuclear test site, in Kazakhstan. He was born without arms as a result of his parents' exposure to some of the 450 plus nuclear weapon tests conducted at the site by the Soviet Union.  (Listen to
Kuyukov's story
for the "CTBT 20 years 20 voices" video series.)
Before me, in my family there were two children born, who did not survive their first year. When I was born, my mother was in a state of shock and could not bear to go near me for three days. The doctors suggested to give me a lethal shot, so that neither she nor I should suffer. But my father refused, and took me home from the hospital. I am eternally grateful to my father for what he did, for saving my life.
Kuyukov has overcome such a challenging start to life, to become a renowned artist (he paints with his teeth and feet) and activist to end nuclear testing.
To ensure future generations may live in a safer and more stable world, nuclear testing must be banned, and the CTBT enter into force.
"I was born without arms, but I think every person adapts to his or her circumstances. I did everything with my feet. When I was little, I used to take crayons with my toes and started to draw simple things, pictures. And as grew, I liked it more and more," Kuyukov said.  "So through my work I think I want to invite people to think, and to see what we are doing with this world. I have a series of portraits of victims of Semipalatinsk who live in Semipalatinsk, who were born disabled. I painted them to get people to look them in the eye and to think: Why? Why do these people have to suffer such a tragedy?''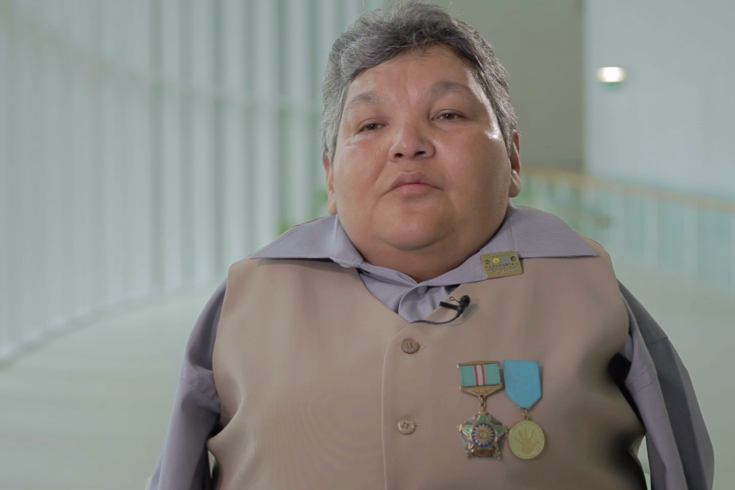 29 August also commemorates the permanent closure of the Semipalatinsk test site in 1991 in modern-day Kazakhstan.  The closure of the Semipalatinsk test site paved the way for the United States to halt testing and for negotiations on a
complete
ban on nuclear testing.  Following decades of public campaigning, the CTBT was opened for signature in 1996. The Treaty bans all nuclear explosions by everyone. Today nuclear testing is taboo. Only the People's Democratic Republic of Korea (DPRK) has conducted nuclear tests this century. For the CTBT to enter into force, however another eight states must first ratify the Treaty.
"Should eight countries be keeping the rest of the world hostage for so long?  Something needs to be done," Dr Lassina Zerbo, Executive Secretary of the Comprehensive Nuclear-Test-Ban Treaty (CTBTO) organization said.
Zerbo said the CTBTO was bringing leaders together in commemoration of the Treaty's 20th anniversary over the course of the year, to reflect on achievements made and "then to think about the urgency and the necessity for having this Treaty in force". Further to the events at the United Nations in Vienna and New York, Kazakhstan is holding an international conference to mark the 25th anniversary of the closure of the former Semipalatinsk test site, in which Executive Secretary Zerbo spoke (
read his statement
).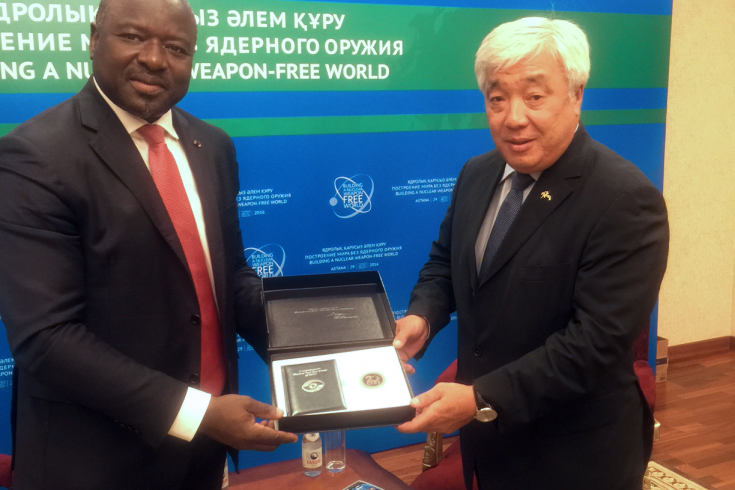 The ATOM Project
, an initiative to help precipitate the entry into force of the CTBT, will hold a minute of silence in memory of all victims of nuclear weapons testing. "We are calling for people around the world to observe 11:05 a.m. their local time as a moment of silence," Kuyukov said. "That time was chosen because the clock hands show a V, which stands for victory.  This moment is meant to signify a victory of common sense over fear and a victory for global efforts towards a nuclear-weapons-free world."
Zerbo addressed an informal meeting of the United Nation's General Assembly to mark the observance of the International Day against Nuclear Tests on Wednesday 31 August. Other speakers included Kim Won-soo, Under Secretary-General and High Representative for Disarmament Affairs, and Amatlain Elizabeth Kabua, Permanent Representative of the Marshall Islands to the UN. The meeting was convened by the Republic of Kazakhstan and the  President of the General Assembly. Zerbo was also featured in an interview by United Nations News: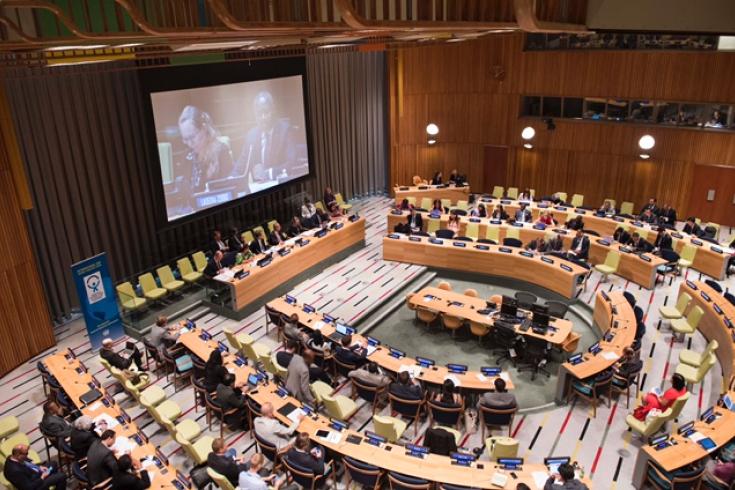 A verification regime is being built by the CTBTO, to monitor compliance with the Treaty. The CTBTO's global monitoring network is now 90% complete, with around 300 stations, some in the most remote and inaccessible areas of the Earth and sea. The network captures four types of data: seismic, hydroacoustic, infrasound and radionuclide. The system detected all four nuclear tests declared by DPRK. The Treaty will enter into force once signed and ratified by the remaining eight nuclear technology holder countries: China, Egypt, the DPRK, India, Iran, Israel, Pakistan and the United States.
For additional news coverage see: