Men as Champions of Gender Equality: Women's Day 2019 Event
"At CTBTO we are proud to have reached gender parity at the Director level but our efforts must not stop here," Executive Secretary Lassina Zerbo said on the eve of International Women's Day 2019.
"We must internalize equality as a given.  We must be consistent from the highest policy level, to the language we use in everyday conversation. Only a genuine and truthful commitment to gender equality will bring lasting change," Zerbo told those gathered at the Vienna International Centre on 7th March, to mark the day. 
The event brought together around 200 staff and heads of Vienna based UN organisations and Permanent Missions to discuss how men can play an active role in promoting gender equality and women's empowerment.  Watch it
here
. 
Meaningful engagement of men and boys is as critical to advancing gender equality, the audience heard.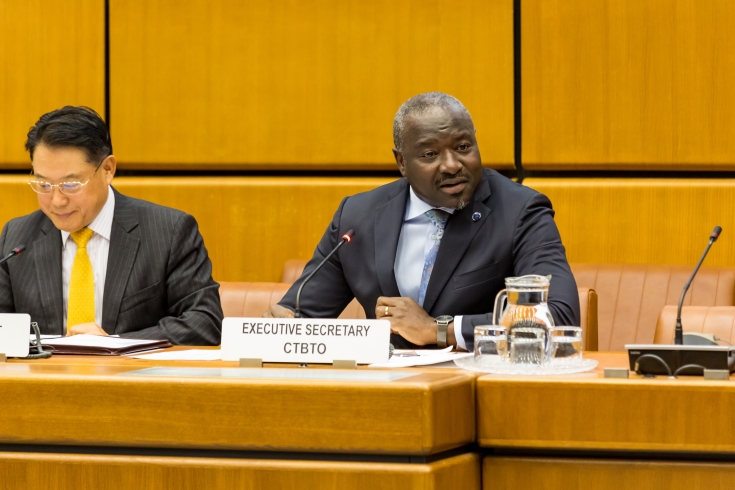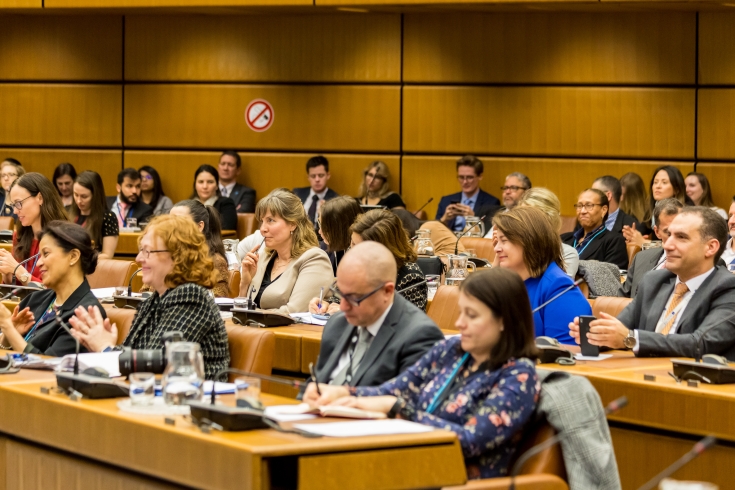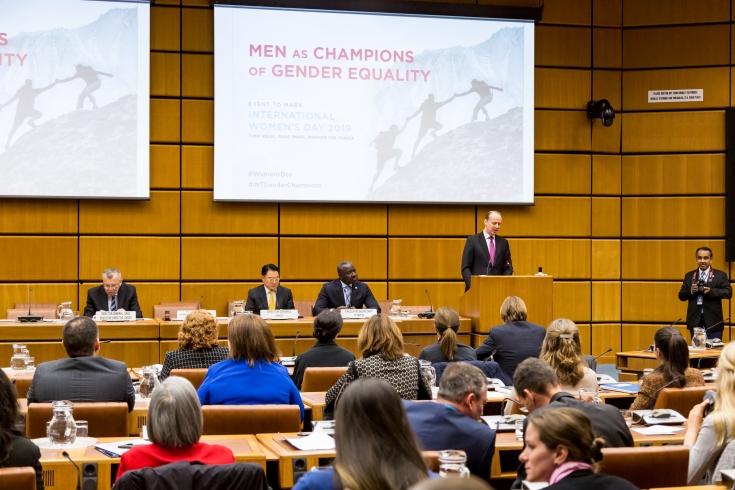 In the 21st Century we must have the courage to understand gender equality as a path to social justice.
The theme for International Women's Day 2019 is "Think equal, build smart, innovate for change".  The day is celebrated globally on 8 March 2019 to commemorate and advance women's rights.
 
Innovative approaches that disrupt "business as usual" are central to removing structural barriers," said Courtney Linley, CTBTO Gender Focal Point, and one of the event organisers.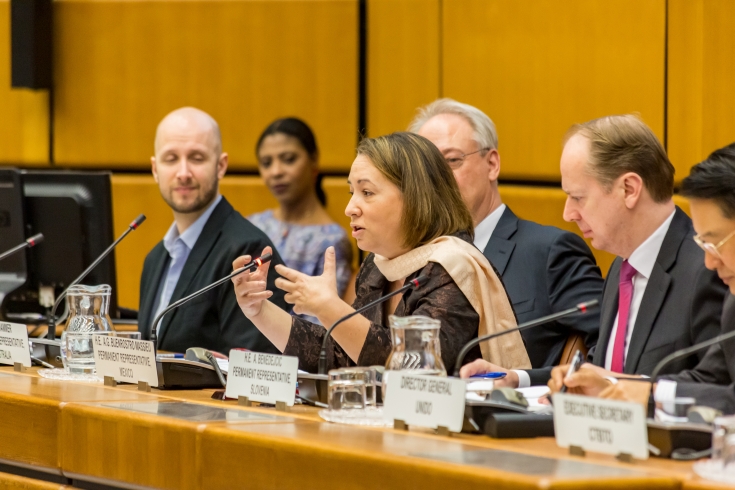 We need to be smart and concrete about what we are doing. Bringing men into the conversation is essential.
Guest speaker, Matt Wallaret, an expert on behavioural science in organizations, told the audience it was "rare to have a conversation about men, like we are having now. But it is essential because we are the ones who need to change."
 
The discussion included a discourse around gender equality to avoid creating a feeling of "us against them" but rather of succeeding together.
 
The event was organised as a joint initiative of the Vienna Chapter of the International Gender Champions (IGC) and the Gender Focal Points of IAEA, CTBTO, UNIDO, UNOV/UNODC and the Focal Points for Women from UNOV/UNODC.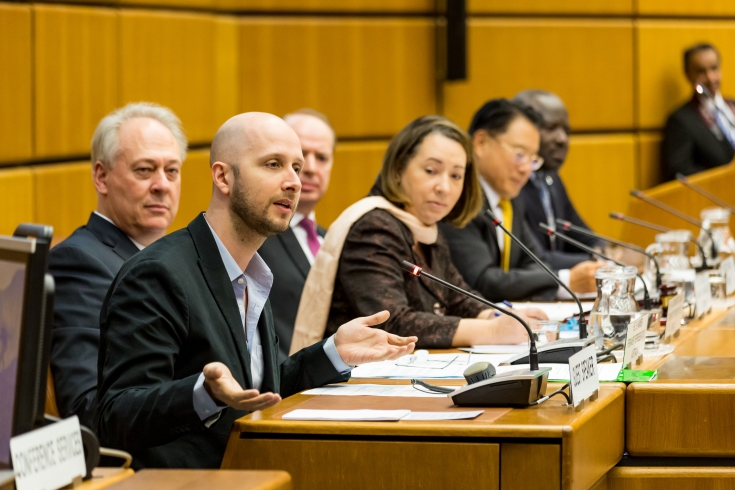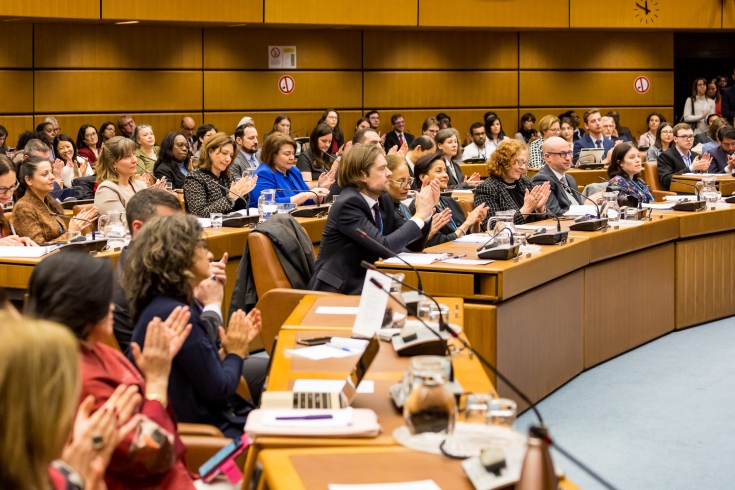 Gender parity at the CTBTO
Women now account for 30% of CTBTO staff in the professional and higher ranks, and 40% of all staff.
 
"That ratio is not good enough. Before I leave this organization I hope to achieve a 50/50 balance," Zerbo said.
 
Important gains have been made in recent years. At the Director level, the organization has now achieved parity. A very positive step, says Linley.
 
"Achieving gender parity at the senior level can only result in a positive trickle-down effect," she said.
 
The CTBTO has also increased representation of women at the entry P2 level with females now slightly outnumber males.