OSI Directed Exercises 2023: putting On-Site Inspection capabilities to the test
The OSI Directed Exercises (DEs) concluded on 28 September after nearly four weeks of intensive field activities in Bruckneudorf, Austria. A total of 85 people took part in the event, including 58 national experts representing 36 States Signatories.
These exercises, based on tactical scenarios, involve simulations and actual on-ground activities to test concepts and procedures, assess equipment, and provide training and practice for participants.
They play an integral role in efforts to build up the On-Site Inspection (OSI) pillar of the verification regime established by the Comprehensive Nuclear-Test-Ban Treaty (CTBT).
"On-Site Inspection is the ultimate and most intrusive part of the verification regime. I am impressed to have witnessed significant progress in the development of this critical component, essential for the CTBTO to confirm, without any doubt, whether a nuclear test explosion has taken place once the Treaty enters into force."
In his opening remarks, Oleg Rozhkov, the Director of the On-Site Inspection (OSI) Division expressed gratitude to the government of Austria for their collaboration and successful implementation of the exercise.
"Exercises provide opportunities to identify issues, implement solutions, and sometimes improvise. I have no doubt that lessons have been learned during these exercises, and I have the utmost confidence that we will find ways to further enhance our capabilities before the next OSI exercises."
Directed Exercises are carried out to assess inspection activities or techniques until they are fully prepared for integration with other inspection methods.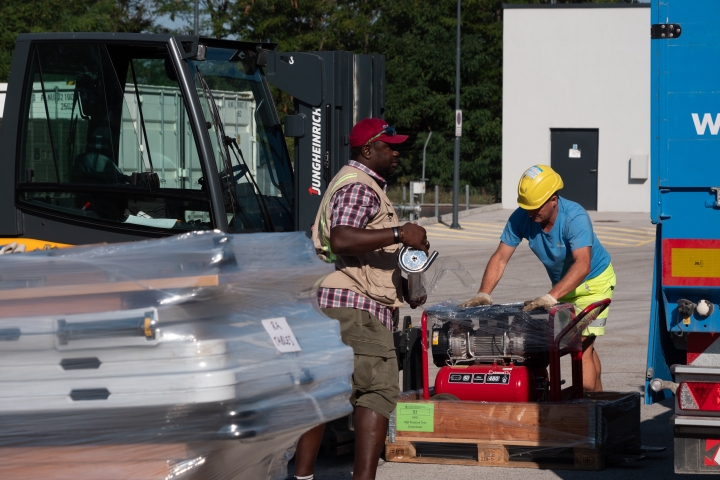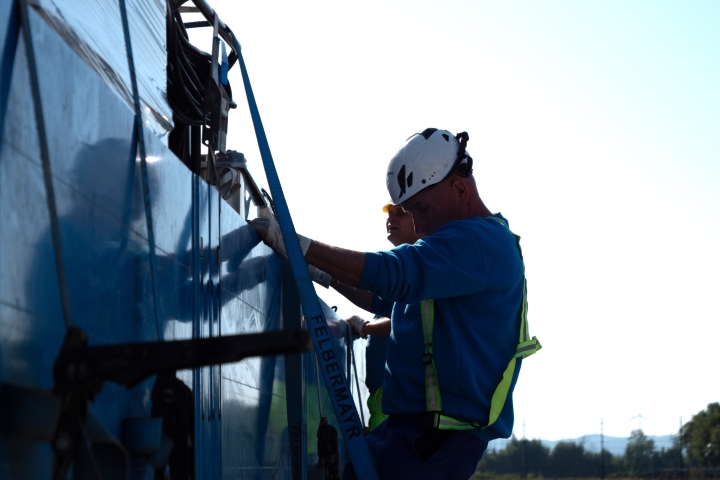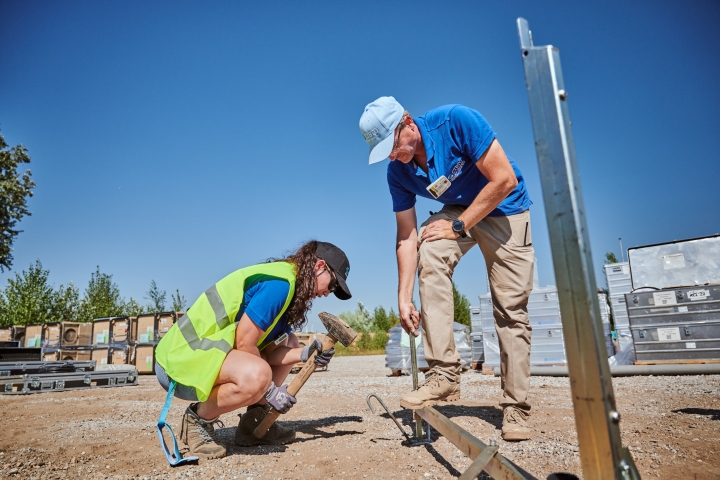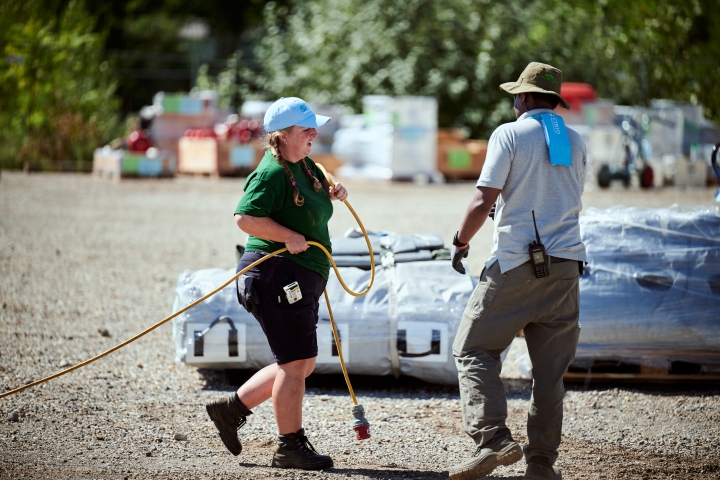 Key objectives of 2023 Directed Exercises
In 2023, the primary objectives of the DEs were aligned with the overarching goals of the OSI exercise programme:
Demonstrate and evaluate progress made in the development of OSI technical and operational capabilities since 2015;
Ensure that areas of existing OSI capability have been maintained;
Identify areas for further improvement of OSI capabilities and processes in preparation for EIF; and
Promote and raise awareness about the CTBT, its verification regime and in particular the OSI element, and the wider activities of the Preparatory Commission.
These objectives were met by testing and validating recent developments in conjunction with the existing OSI capabilities.
Moreover, these exercises served as training grounds to ensure the seamless integration of specific OSI capabilities in preparation for upcoming OSI exercises, the Build-Up Exercise (BUE) in Hungary in 2024 (BUE24) and the Integrated Field Exercise (IFE) in Sri Lanka in 2025 (IFE25).
The 2023 Directed Exercises saw the first full deployment of OSI equipment, over 120 tonnes in total, and the first complete Base of Operations (BoO) construction since 2014.
Directed Exercises 2023: a trio of activities
The Directed Exercises 2023 comprised three parallel activities: Field Operations Support (FOS), Environmental Sampling and Field Laboratory (ESFL), and Data Flow Management (DFM).
DE FOS aimed to ensure the readiness and sustainability of support functions for inspection team (IT) operations during all deployment phases in preparation for BUE24 and IFE25. This involved equipment dispatch, provision of IT facilities and essential services like communications and health and safety support, the facilitation of field missions, as well as the conclusion of operations.
During DE ESFL, teams tested radionuclide-related equipment, software, and procedures for collecting and analysing solid, liquid, and gas samples. This assessment enabled an evaluation of tools used to maintain the chain of custody for samples, electronic media, and devices, along with tools used for data interpretation.
DE DFM aimed to validate the readiness of Geospatial Information Management for OSIs (GIMO) and Equipment and Instrumentation Management for OSI (EIMO) systems for deployment during BUE24 and IFE25, including testing the ability of surrogate inspectors to operate both systems as part of the Inspection Team Functionality (ITF) concept.
For John Buckle, a Third Training Cycle (3TC) surrogate inspector, "Directed Exercises 2023 allowed 3TC participants to apply the knowledge and skills acquired during the training cycle."
"The DEs clearly demonstrated that trainees are ready to serve as surrogate inspectors for the upcoming Build-Up and Integrated Field Exercises," added the Canadian national.
Another 3TC surrogate inspector, Michelle Grobbelaar, a seismologist from South Africa stated: "The Directed Exercises helped me assess my understanding of the expectations for a team of inspectors during an OSI, with a particular focus on interpersonal skills."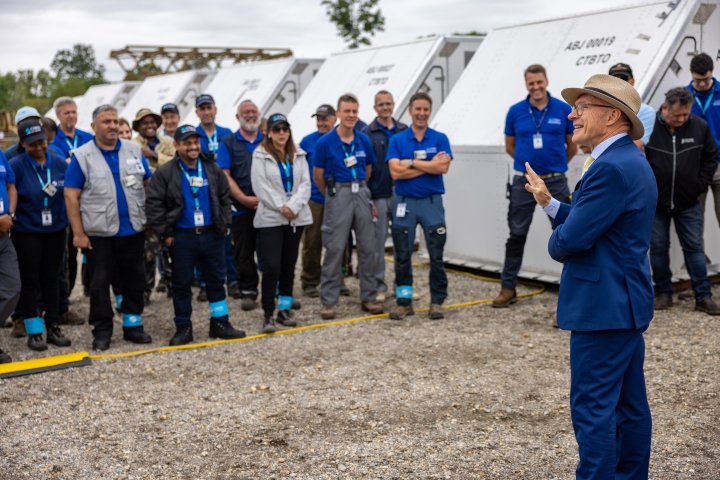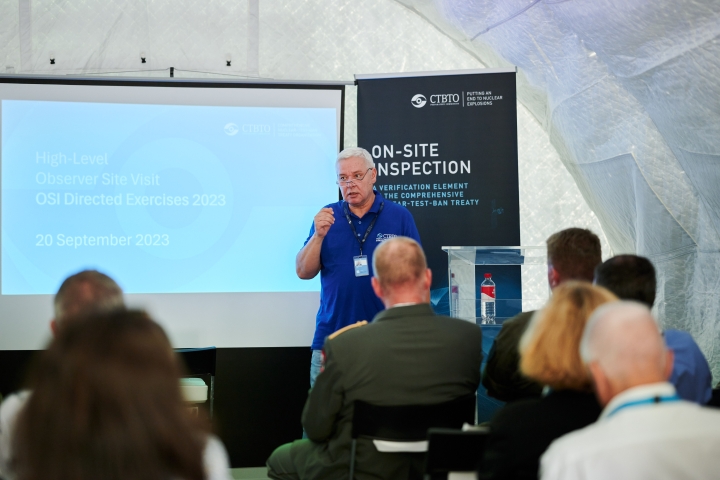 Structured approach: directed "play" and exercise modules
All DEs employed the concept of "directed play," where exercise participants followed a structured programme to carry out and potentially repeat the activities to be exercised. This approach involves careful preparation by participants before conducting – also referred to as "playing" - the activity, followed by a structured review. After the review, the next activity to be exercised is prepared, played, and reviewed. This systematic approach ensures that procedures are consistently followed, which is essential for both validating OSI capabilities and enhancing the skills of participants.
The strict programme for the exercise was developed alongside the creation of the common scenario. It was eventually presented as concise exercise modules, encompassing all OSI elements and functions to be exercised. Multiple exercise modules were drafted for each of the three DEs. These modules outlined the OSI element(s) and function(s) covered, including objectives, rationale, rules, and the type and schedule of one or more activities to be exercised. The delivery of each module involved preparation, play, and review of the respective activities, lasting from a few hours to several days.
Looking ahead, DEs2023 set the stage for upcoming OSI exercises, showcasing progress, maintaining existing capabilities, and pinpointing areas for improvement. These activities also contribute to raising awareness about the CTBT and its verification regime.