Prime Minister of Japan & President of Kazakhstan adopt joint statement on the CTBT
Today, on 27 October 2015, Shinzo Abe, the Prime Minister of Japan and Nursultan Nazarbayev, the President of Kazakhstan have adopted a joint statement on the Comprehensive Nuclear-Test-Ban Treaty (CTBT) in Astana, Kazakhstan.
Full statement
in Japanese, English and Kazakh (PDF).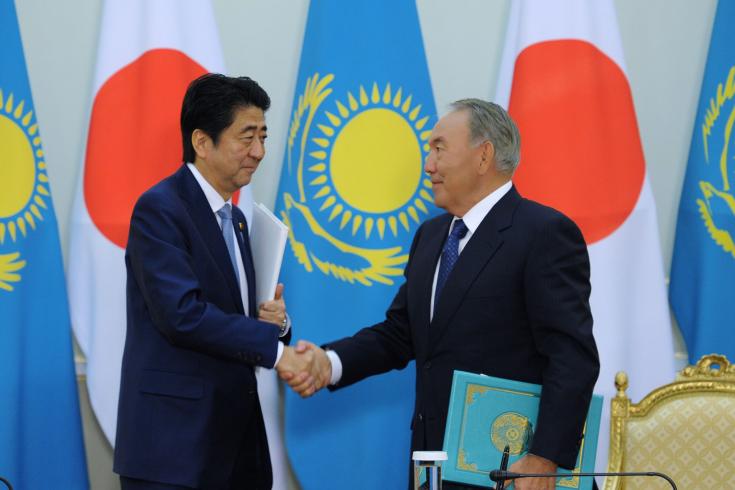 We, the President of the Republic of Kazakhstan and the Prime Minister of Japan reaffirm our commitment to realizing a world free of nuclear weapons and consider it a main goal of humanity in the 21st century. As a core and indispensable element in our efforts to that end, we renew our commitment to sparing no effort in achieving the early entry into force of the Comprehensive Nuclear-Test-Ban Treaty (CTBT) as the both countries assumed the Co-Coordinatorship of Article XIV if CTBT for entry into force of the Treaty in 2015-2017.
CTBTO Executive Secretary Lassina Zerbo said:

"The joint declaration signed by Prime Minister Shinzo Abe and President Nursultan Nazarbayev sends a strong political signal of support for the Comprehensive Nuclear-Test-Ban Treaty (CTBT).


Both countries have suffered from nuclear weapons:  Japan through the bombings of Hiroshima and Nagasaki in 1945 and Kazakhstan through the fallout from 456 nuclear test explosions conducted at the Semipalatinsk. And I share their sense of moral authority to lead the world's non-proliferation and disarmament efforts.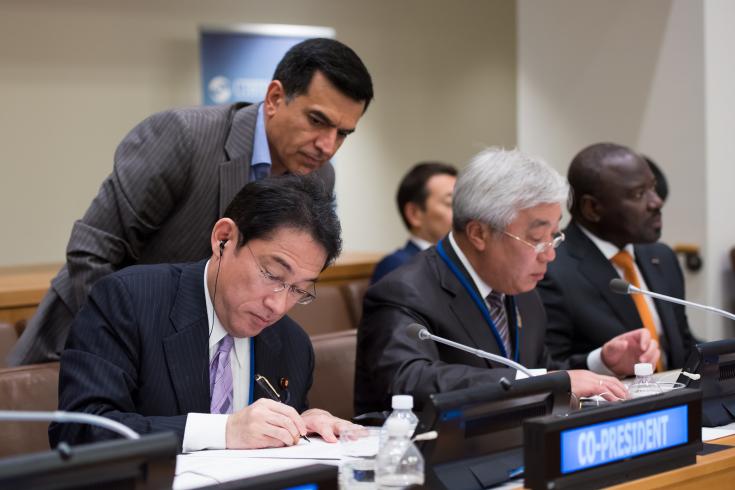 As the CTBT approaches the 20th anniversary of its opening for signature, it is highly symbolical that Japan and Kazakhstan are spearheading international efforts in support of the treaty's entry into force as co-Presidents of the
Article XIV process
. The entry into force is long overdue and I welcome such strong commitment towards driving the process forward and thank both countries for their leadership; leadership is what the international community needs to achieve this goal."