Regional On-site Inspection Course held in Argentina
Buenos Aires, Argentina
From 8 to 15 April, the
CTBTO On-site Inspection (OSI)
regional introductory course—known as RIC-23—took place in the Escuela de las Armas, Campo de Mayo in Buenos Aires, Argentina. Forty-five course participants representing nineteen Member States from the Latin American and Caribbean States were part of this twenty-third regional capacity building course. The participants included geologists, seismologists, geophysicists, radionuclide and radiation monitoring experts, experts in field deployment operational support, as well as experts in airborne position finding or visual observation. RIC-23 provided a comprehensive introduction into on-site inspection related concepts, technologies and operations, as well as field exercise activities.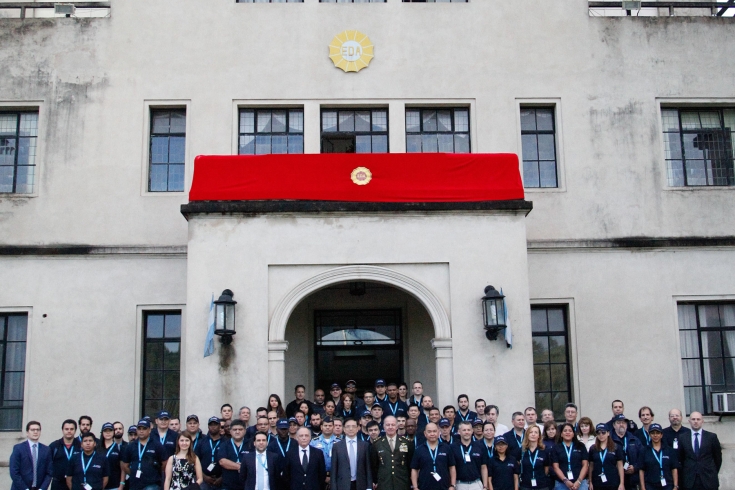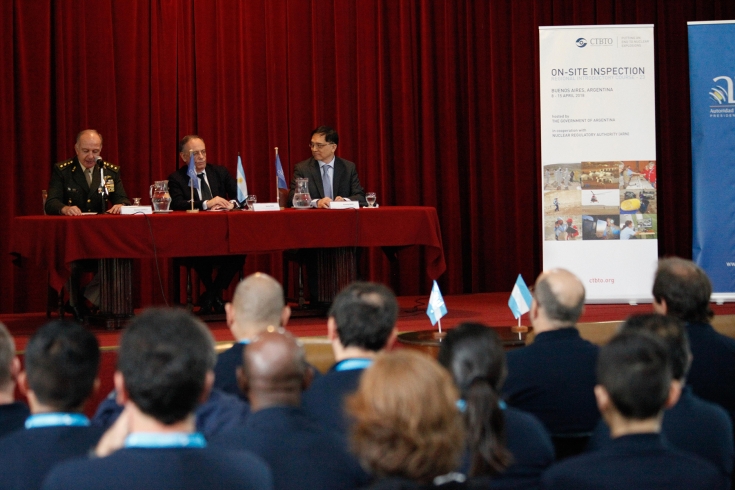 We are convinced that this workshop will not only be useful to train future inspectors, but will also contribute to raising awareness of the importance of this treaty in the international non-proliferation architecture. All measures that could lead to the prompt entry into force of this instrument will undoubtedly constitute an enormous contribution to international peace and security.
The key objectives of the course are two-fold: 1) to acquaint national technical experts and personnel from the Latin American and Caribbean Member States with the OSI regime; and 2) to broaden the pool of experts from the geographical region for participation in OSI related activities and to identify potential candidates for the CTBTO's roster of OSI surrogate inspectors.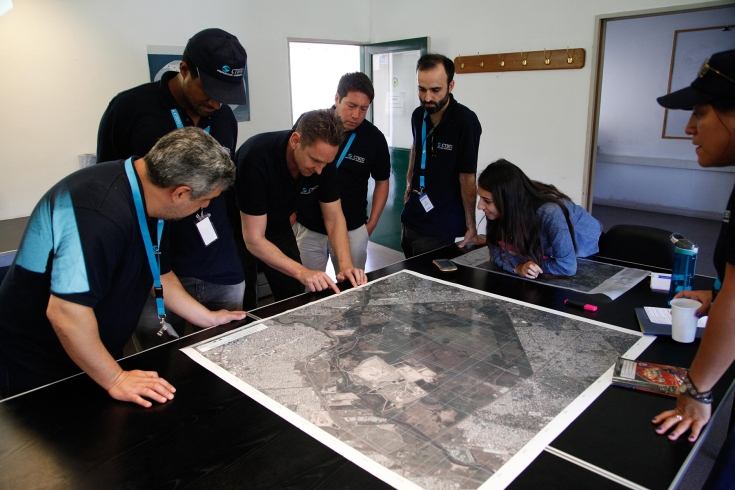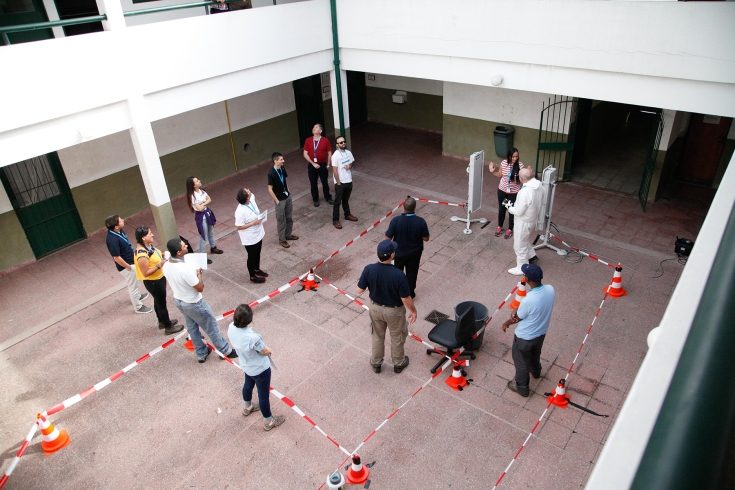 We see this meeting as one that brings together multiple agents on an international scale, seeking to make our world a safer place. It is therefore an exciting opportunity for us to help and partly share this task.
RIC-23 was hosted by the Government of Argentina in cooperation with the Argentine Nuclear Regulatory Authority (ARN). The course kicked-off on 8 April with speeches by Deputy Minister Hector Fassi, Director of International Security, Nuclear and Space Affairs of the Argentine Ministry of Foreign Affairs and Colonel Mariano Castelli, Director, Escuela de las Armas, Campo de Mayo. The CTBTO Director of the Legal and External Relations Division, Xiaoning Wang, also spoke at the opening session, on behalf of the CTBTO Executive Secretary.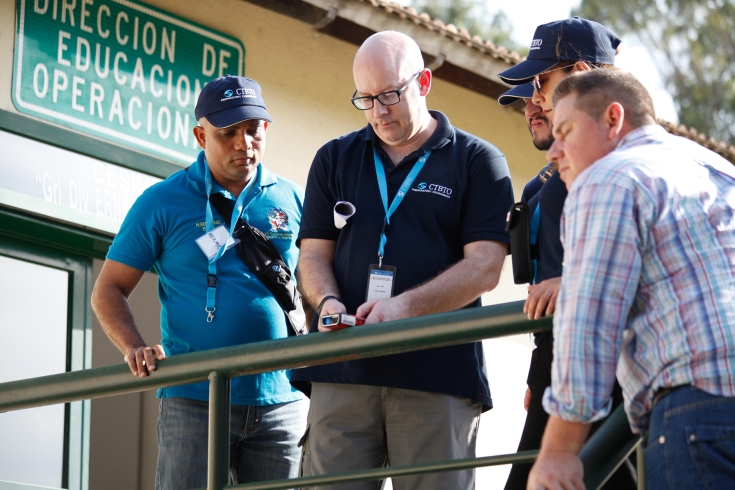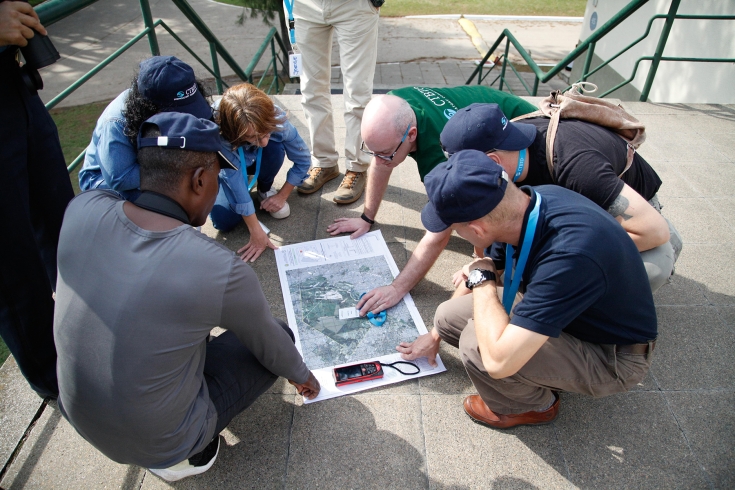 The conduct of this course once again displays the region's engagement in strengthening the nuclear test-ban and Argentina's continuous commitment to the development and realization of the CTBTO's operational capabilities, with a view to ensuring operational readiness upon the Treaty's entry into force.
On-site inspection in the CTBT
The Comprehensive Nuclear-Test-Ban Treaty (CTBT) stipulates that on-site inspections can only be invoked once the Treaty has entered into force.  The Treaty prescribes how an inspection is triggered; how it is prepared and conducted; what techniques and procedures can be applied; which information an inspection report should contain; and what possible steps could follow the report's examination by the organization's main executive organ, the Executive Council. The CTBTO is now working to build up the OSI regime, so that the OSI capability will be available following the Treaty's entry into force. An on-site inspection is a major operation requiring well-tuned and careful preparation and implementation.  In order for it to work effectively, the CTBTO is testing all procedures and techniques of an on-site inspection in field experiments and table-top simulation exercises.  Workshops and training courses complement these efforts. On-site inspections are conducted to verify States Parties' compliance with the CTBT. An on-site inspection is launched to establish whether or not a nuclear explosion has been carried out.  During such an inspection, facts might also be gathered to identify a possible violator of the Treaty. It thus constitutes the final verification measure under the CTBT.