Russia reaffirms strong support for the CTBT
The Executive Secretary of the Comprehensive Nuclear-Test-Ban Treaty Organization (CTBTO), Lassina Zerbo, met Russian Foreign Minister Sergey Lavrov in Moscow today, 20 November 2014. They discussed recent developments in nuclear non-proliferation and disarmament. Zerbo briefed Lavrov on the ongoing
Integrated Field Exercise 2014
in Jordan.
Speaking to the media, Lavrov said: "We believe the Comprehensive Nuclear-Test-Ban Treaty is an important element of the international system of security and stability, in particular, its aspects regarding nuclear safety and non-proliferation. We keep pressing for the early ratification of the treaty and lending it a comprehensive status."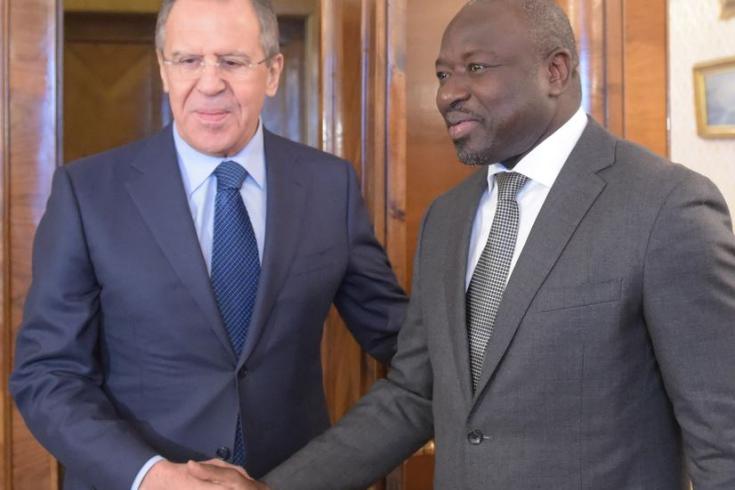 Russia's efforts in raising the Comprehensive Nuclear-Test-Ban Treaty's profile in the critical regions of the world like the Middle East and the Korean Peninsula are conducive to international peace and security. I would like to thank Minister Lavrov for his consistent support.
Foreign Minister Lavrov thanked the CTBTO for its work and stressed that Russia would continue support promoting the Treaty in its discussions with the eight outstanding Annex 2 States.
He also reaffirmed his country's commitment to complete all International Monitoring System (IMS) facilities hosted by Russia within two years, in line with his pledge made at the
previous meeting
with the Executive Secretary in 2013. Russia is the second-largest IMS host country after the United States. Currently some 25 of the 32 planned IMS facilities in Russia (see
interactive map
) are certified and sending data to the CTBTO's
International Data Centre
in Vienna.
Related media reports:
ITAR-TASS
,
Oananews
(in English) and 
Ria Novosti
,
NTV
,
HCH
(in Russian).
The Executive Secretary is due to speak at the
Moscow Nonproliferation Conference
tomorrow, 21 November 2014.