On-site Inspector Trainees to Receive "First-hand" Training at U.S. Former Nuclear Test Site, Nevada
CTBTO 'surrogate' inspectors will be given a unique opportunity to develop their skills and hone their techniques, on a former nuclear explosive test site at Nevada in the United States. "The Nevada National Security Site (NSSS) is an unmatched resource for the CTBT on-site inspection trainees," Anne Harrington, Deputy Administrator for Defense Nuclear Nonproliferation at the National Nuclear Security Administration (NNSA) said. The on-site inspection (OSI) training will take place in October 2017 as the fourth training course of the
third OSI training cycle
.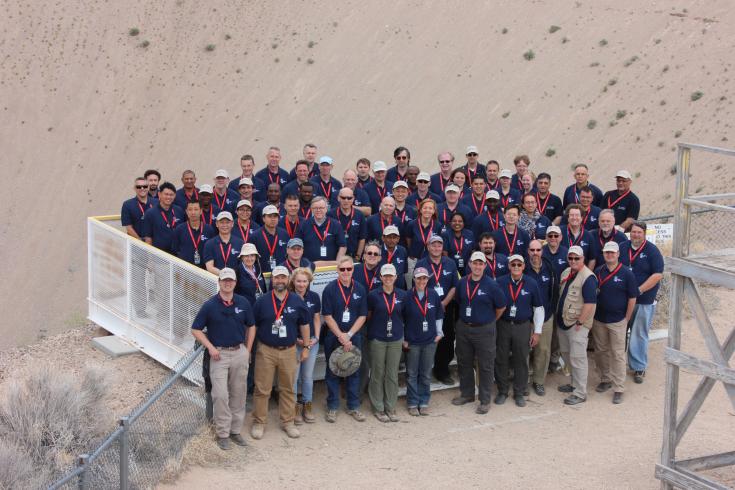 We are pleased to again allow access to one of the few places in the world where trainees can see first-hand the effects of past nuclear explosions.
CTBTO Executive Secretary Lassina Zerbo welcomed the news. "The experience our future inspectors can gain here is second to none".  At the site, future inspectors will learn to identify anomalies or artefacts associated with locations where nuclear explosive testing has occurred.
The former test site is an excellent fit to develop our on-site inspection capabilities.
The NNSS first hosted a group of 50 international OSI experts in May 2016.  'The program was met with rave reviews,' Harrington said. Under the Comprehensive Nuclear-Test-Ban Treaty (CTBT) an on-site inspection can be launched to establish whether or not a suspicious event was a nuclear explosion. But it can only be invoked once the Treaty has entered into force. To prepare for effective on-site inspections, the CTBTO maintains a roster of trained on-site inspectors and regularly tests procedures and techniques in field experiments and simulation exercises.
 
International Diplomats Visit Nevada National Security Site
 
The announcement was made during Zerbo's recent visit to the NNSS, together with high-level international diplomats from ten countries, and a representative from the UN office for Disarmament Affairs. "The visitors will see firsthand how the former nuclear explosive test site has been transformed into a center of science to meet U.S. national security requirements without the need for nuclear explosive testing," the U.S. Mission to International Organizations in Vienna said in a statement. The visit was led by Laura S.H. Holgate, U.S. Ambassador to International Organizations in Vienna.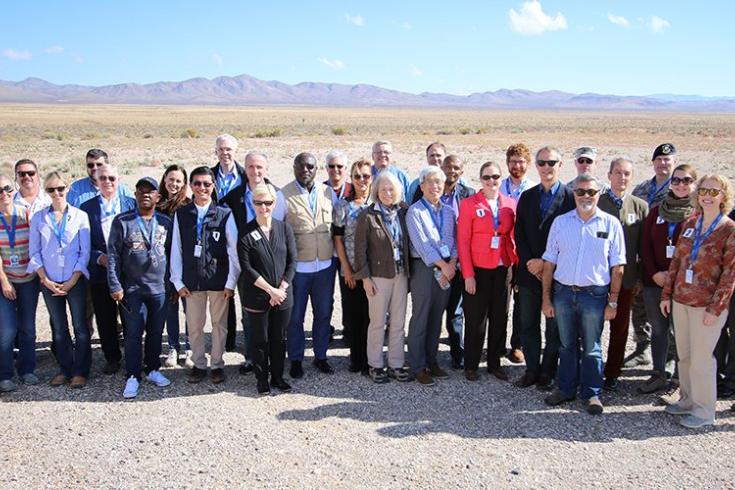 We hope the diplomats visiting Nevada will come away with a better appreciation for our commitment to CTBT goals and objectives through the world-class science and technology at our national laboratories and here at NNSS.
The delegation included diplomats from Argentina, France, Indonesia, Nigeria, the Republic of Korea, Romania, Slovakia, South Africa, Switzerland, and the United Kingdom.
The visit offered a unique opportunity, coupled with expert briefings to broaden understanding of the U.S. programme and its commitment to the CTBT.
 "Through transparency visits like this  visit—and by hosting training activities—we hope to build confidence within the international community in U.S. non-proliferation and arms control commitments," Harrington said.