United Nations General Assembly High-Level Meeting Marks International Day Against Nuclear Tests
6 September 2018
Following
events on 29 August in Astana and Vienna
to mark the International Day against Nuclear Tests (IDANT), the United Nations General Assembly High-Level Meeting on 6 September 2018 observed the IDANT in New York, stressing the importance of an end to nuclear testing.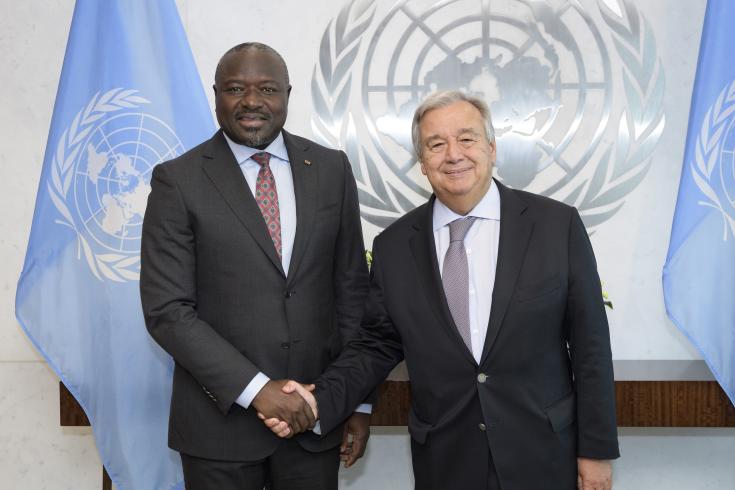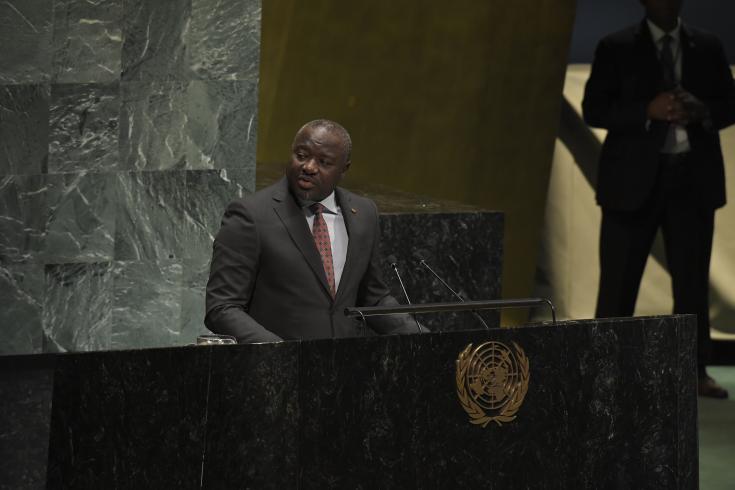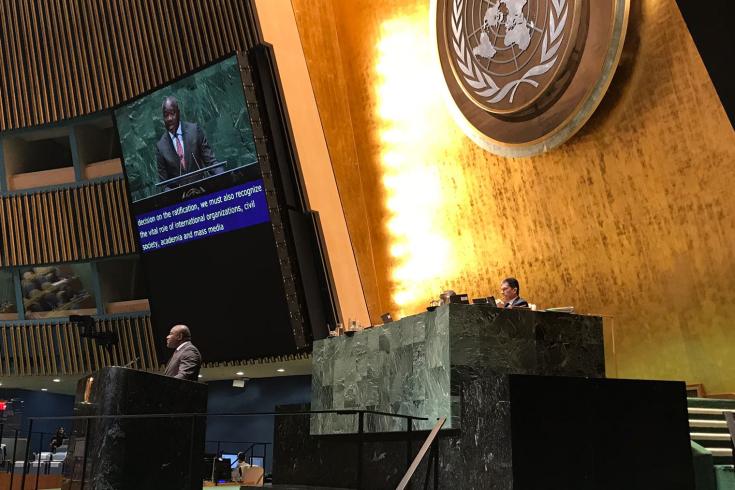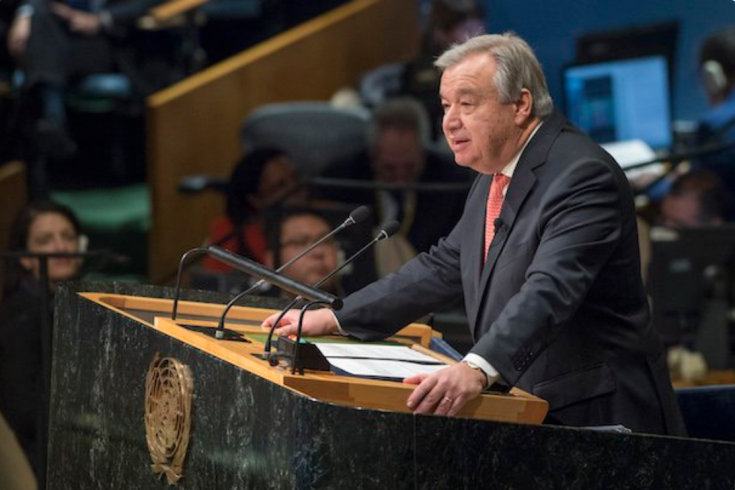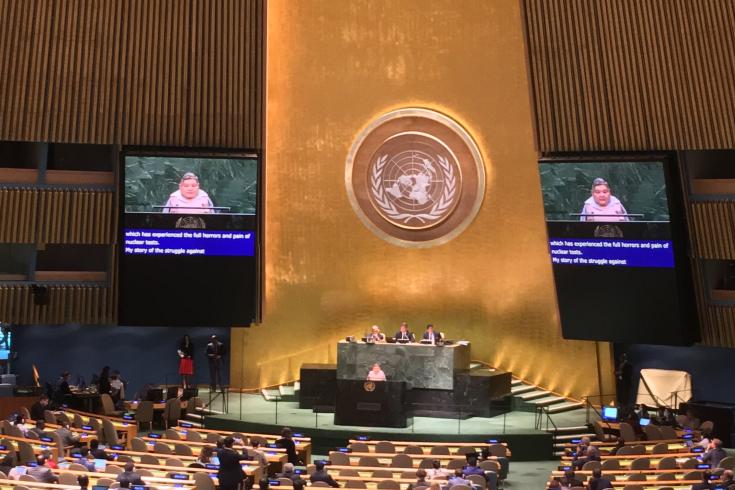 The consequences of nuclear testing for humans and the environment should always inform our collective efforts to bring about their end. But we must always consider that a complete and verifiable ban on nuclear tests is but a step on the path to our ultimate objective of a nuclear weapons free world.
The opening ceremony included remarks by UN Secretary-General António Guterres (
Statement
), and Miroslav Laj?ák, President of the 72nd session of the UN General Assembly (
Statement
), and keynote speeches by CTBTO Executive Secretary Lassina Zerbo (
Keynote PDF
) and Karipbek Kuyukov, artist and
The ATOM Project Honorary Ambassador
.
The complete and verifiable cessation of all nuclear tests is a vital pillar of a world free of nuclear weapons -- a safer and more secure world for all. I am convinced we can achieve this, and I am ready to provide whatever assistance is needed to attain this goal.
In his opening remarks, UN Secretary-General António Guterres stressed that "every effort must be made to bring about the immediate entry into force of the Comprehensive Nuclear-Test-Ban Treaty". Guterres furthermore reiterated his appeal "for the remaining eight States whose ratifications are required for the CTBT to enter into force to commit to sign the Treaty and complete their ratification processes", adding "I urge all not to wait for others to act before moving forward".
Acknowledging that our international institutions and instruments are potentially at risk should provide us with all the more reason to demand urgent action. And the most sensible place to start is the CTBT, a measure that will produce tangible benefits for humankind.
CTBTO Executive Secretary Lassina Zerbo called for all countries – small and large – that have not yet signed or ratified the Treaty to do so without hesitation. Zerbo called on states to "join the CTBT and be part of the historical movement to ensure that nuclear tests never endanger human life or the natural resources of this world again. Help us to put in place one of the most important and necessary building blocks of a nuclear weapons free world."
....nuclear tests pose another risk: a political one. Because, simply put, these tests do not build trust. Instead, they escalate tensions. They create openings for political miscalculations. And they bring us closer to the brink. This is the reality, when it comes to nuclear testing. And it shows why today's meeting is vital - for our planet, and for humanity.
Following the High Level UNGA meeting, Dr Zerbo met with UN Secretary-General António Guterres and discussed—amongst other things—various technical issues of the CTBT's robust verification regime. Guterres and Zerbo discussed the DPRK, the International Monitoring System, detection threshold and Treaty verifiability. The challenges of CTBT entry into force was also highlighted during their meeting.