United Nations Stamps Issued to Mark CTBT 20th Anniversary
To mark the 20th anniversary of the opening for signature of the Comprehensive Nuclear-Test-Ban Treaty (CTBT), the Comprehensive Nuclear-Test-Ban Treaty Organization (CTBTO) teamed up with the United Nations Postal Administration (UNPA) and the Chinese Artists' Association to launch a special commemorative stamp sheet. A launch event at United Nations headquarters in New York took place almost exactly
20 years after the opening for signature
of the Comprehensive Nuclear-Test-Ban Treaty on the 24 September 1996. On that day, 71 countries had signed the Treaty, including all P5 (permanent Security Council member) States.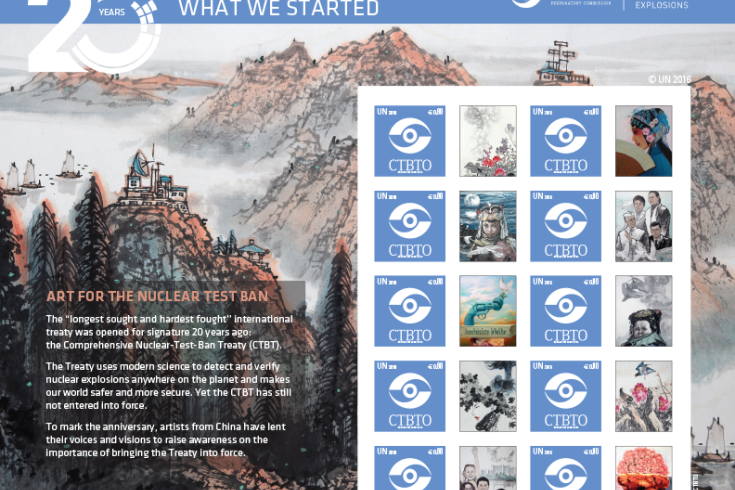 United Nations stamps play a unique role in sending messages around the globe; and for this special stamp sheet, we hope that it will raise awareness of the important work of CTBTO, and the urgent need to have the Comprehensive Nuclear-Test-Ban Treaty enter into force.
Lassina Zerbo, Executive Secretary of the CTBTO, Thanawat Amnajanan Chief of United Nations Postal Administration, senior U.N. officials, and members of the Group of Eminent Persons of the CTBTO took part in the launch ceremony. Dr. Zerbo expressed his gratitude to the United Nations Postal Administration and to the Chinese Artists' Association for their continued support. Mr. Amnajanan highlighted the continued commitment of the United Nations towards nuclear disarmament.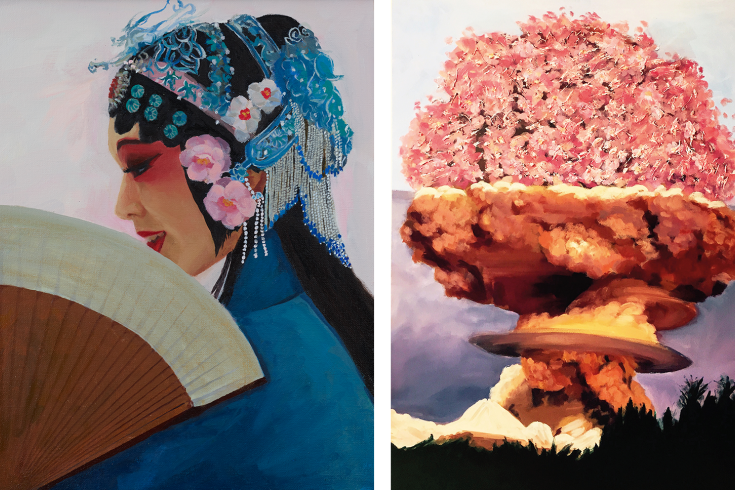 Art touches us on an emotional and aesthetic level, opening new doors and showing issues in a new light.
The CTBTO 20th anniversary stamps are part of the "
Art for Nuclear-Test Ban
" initiative of the CTBT with the aim of using art to convey the message of CTBTO, and to highlight the dangers and suffering that nuclear explosions bring. These are the first stamps printed for the CTBTO, and artists from China have added their voices and visions to a worldwide chorus in order to raise awareness of the importance of a global test-ban. The commemorative custom stamp sheet features art by leading Chinese artists that embrace the CTBTO's message for a safer, more secure, and nuclear-weapon-free world.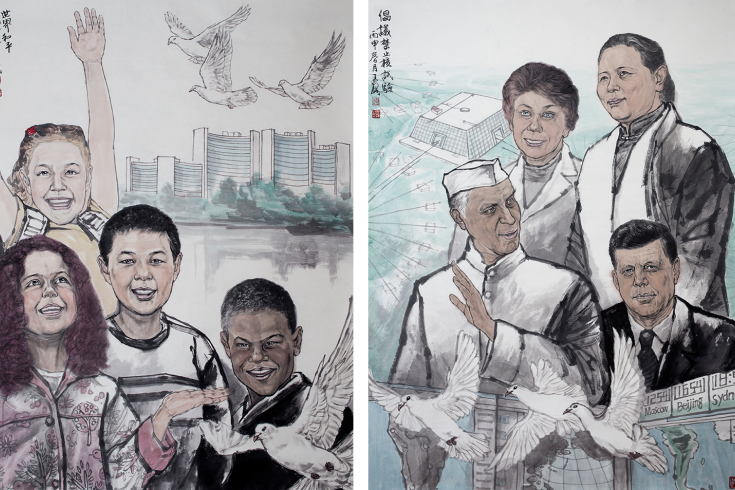 As an artist, I can show you the beauty, the kindness and happiness through art forms, and I can show you the ugliness, badness and terror of the world after nuclear explosions and nuclear tests.
The commemorative stamps are
available here
and at the UN Stamp corner at the United Nations Offices in Vienna.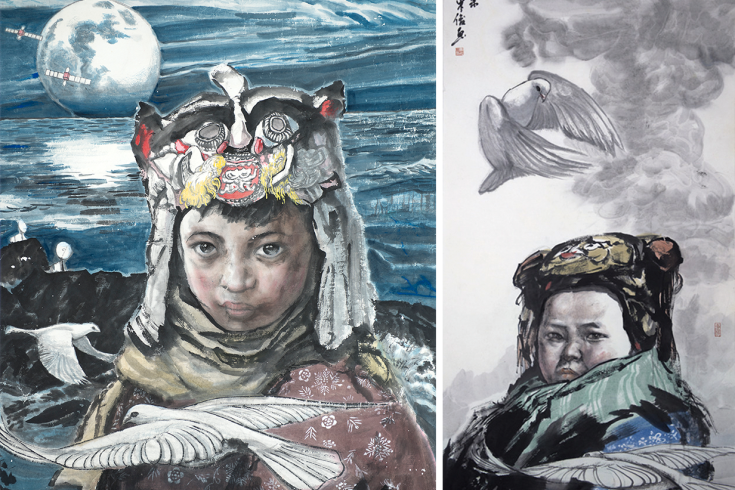 The 20th anniversary year has thus far seen a number of important milestones for the CTBT, including a
resolution by the United Nations Security Council
, and two new ratifications: Swaziland and Myanmar, bringing the total number to 166. The CTBT bans all nuclear explosions by everyone, everywhere and for all times. Before its opening for signature in 1996, over 2,000 nuclear tests were carried out. Since then, only a handful of tests have been conducted, with only five in the 21st century.  Two decades without CTBT in force have shown how challenging it is to create a nuclear-weapon-free world, but it has also shown how many barriers can be overcome if there is the political will to do so.