The CTBTO's partnership with the G77
The Executive Secretary of the Comprehensive Nuclear-Test-Ban Treaty Organization (CTBTO), Lassina Zerbo, addressed a ceremony marking the handover of the
G77 Vienna Chapter
chairmanship from Ambassador Armin Ernesto Andereya Latorre of Chile to Ambassador Simon Madjumo Maruta of Namibia on 11 February 2016 at the United Nations Vienna.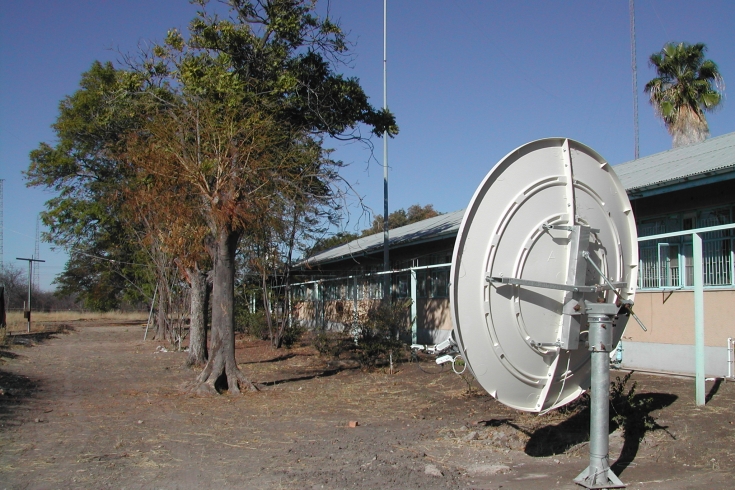 Zerbo said: "Not long ago we celebrated the 50th anniversary of the establishment of the G-77 and China – now over five decades of global cooperation and multilateralism towards a more prosperous and safer, more secure, world. This year, we commemorate another anniversary that of the CTBT. Designed to address many of the shared concerns that brought the G77 together, the Treaty has become in twenty years a pillar of the disarmament and non-proliferation regime." See also
full speech (PDF)
.
The Treaty has become in 20 years a pillar of the disarmament and non-proliferation regime. Nevertheless, this monumental political achievement and technical accomplishment does not – and should not – hide the stark reality: the fact that, until such time as it enters into force, the CTBT is unfinished business.
The G77 Vienna chapter represents 121  Member States of the CTBTO's
183 Member States
, making it the largest bloc in the organization. G77 CTBTO Member States host 142 of its International Monitoring System (IMS) facilities, of which 98  are certified. The entire IMS comprises 337 facilities, of which 282 or around 84% are certified - see
interactive map
.