First station certified in China
16 December 2016, Lanzhou, China
A formal ceremony was held in Lanzhou, China, today to mark the certification of radionuclide station RN21. "This is a milestone for the development of the International Monitoring System (IMS) and for the growing cooperation between China and the CTBTO," said Executive Secretary Lassina Zerbo on the occasion. The station is the first of eleven IMS stations hosted by
China
to be certified, with five more regularly sending data and more certifications anticipated in 2017. The certification of the first IMS station in China will help to finalize the build-up and certification of the remaining stations in China, Vice Foreign Minister Liu Zhenmin , told Zerbo at a meeting in Beijing, this week.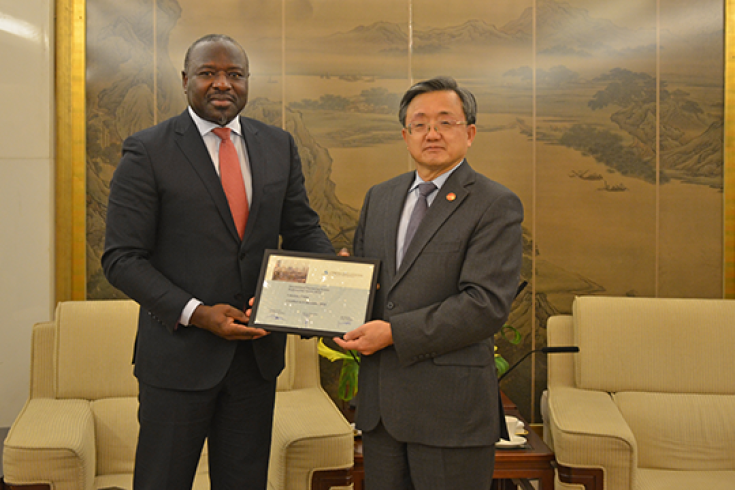 The certification of the first IMS station in China is a good gift for the international community.
Once completed, the IMS will include 80
radionuclide monitoring stations
, as well as 16 laboratories in 27 countries around the world. Currently, 64 of these have been certified, including RN21. The radionuclide technology is complementary to the three waveform verification technologies - seismic, infrasound and hydroacoustic - employed by the CTBTO verification regime. This technology is the only one that is able to confirm whether an explosion detected and located by the others is indicative of a nuclear test. The relationship with China has been a priority of Executive Secretary Zerbo since taking office. His first official visit in this capacity was to China in August 2013. China is one of eight remaining countries which need to ratify the Treaty for it to enter into force. The country supported
UN Security Council resolution 2310
in September this year, as well as the
P5 statement
in support of the CTBT.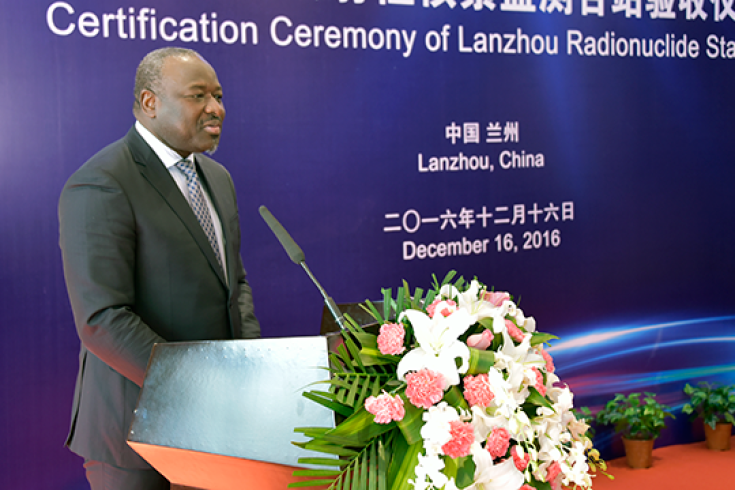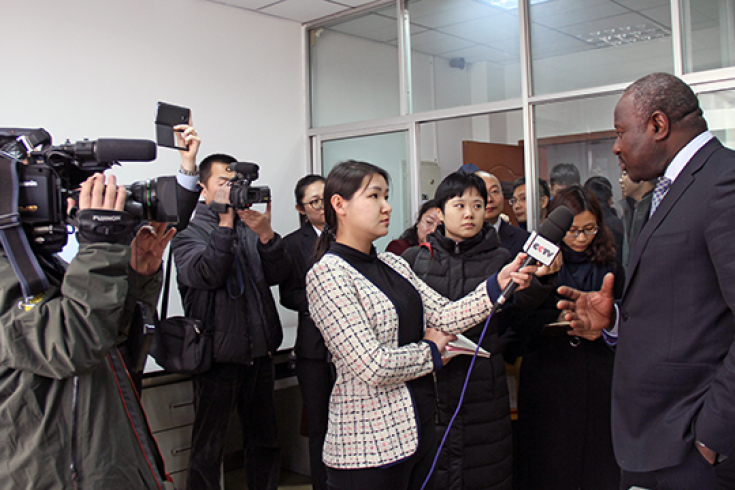 Because of China's size and importance, a small step from China is a big step for the international community.
At the certification ceremony, the station operator Meng Lei, Director of the Commission of Disease Control of Gansu Province explained that the station had already proven its usefulness in 2011 when it registered radioactivity from the Fukushima accident. This data contributed to providing accurate information to the local population.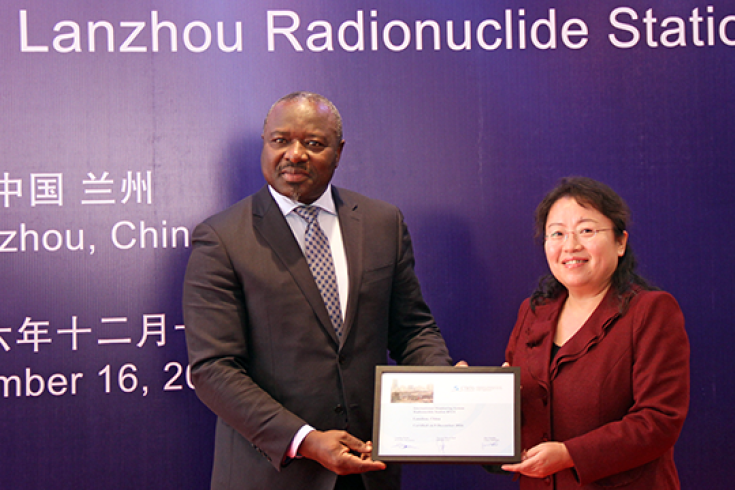 By monitoring radioactivity the station not only contributes to the IMS but also to radiological emergency preparedness and response.
Ambassador Shi Zhongjun, Permanent Representative of the People's Republic of China to the International Organizations in Vienna welcomed the station certification as "an important milestone".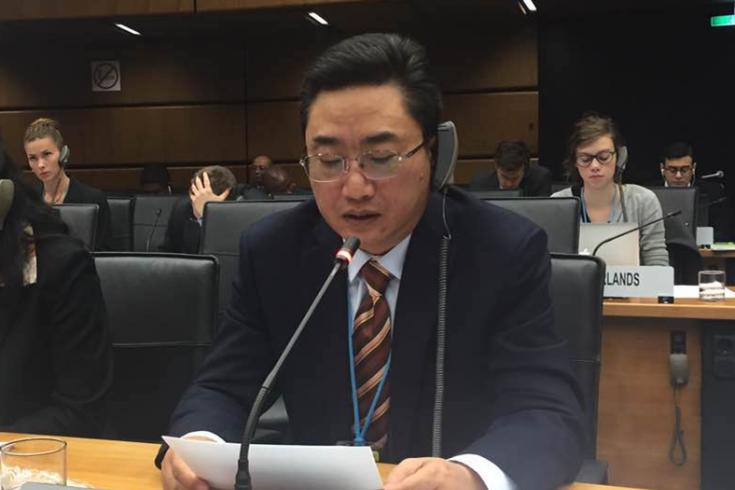 We extend our appreciation and thanks to the [CTBTO Preparatory Commission] for their tremendous work and collaboration in this regard. China will continue to strengthen its domestic preparation for the Treaty, support and engage in the work of the Preparatory Commission, and make continuous contribution to enhancing the Treaty's verification regime.
In China, Zerbo also met with representatives of the Ministries of Foreign Affairs and of Defense. In his meeting with Vice Foreign Minister Liu Zhenmin, he thanked the Chinese partners for their important contribution to the IMS and to the work of the CTBTO. The Vice Minister, in turn, assured Zerbo of China's continued support of the Treaty. Although China has not ratified the CTBT, Vice Minister Liu reiterated that the country attaches great importance to the Treaty and fully participates in the work of the organization.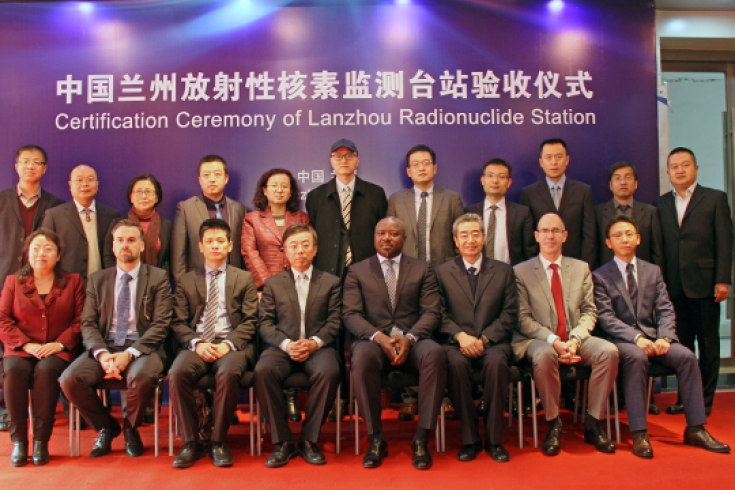 In a meeting with General Feng Danyu, Vice Director of the equipment development department of the Central Military Commission, the Executive Secretary acknowledged the station certification as the result of steady progress and mutual trust, and thanked the Chinese partners for the important cooperation and support over the years. General Feng said: "Realizing the goal of the first certification in China has a landmark significance. It shows to the outside world China's positive attitude toward the CTBT."