Niger: Our verification powerhouse in Africa
The Executive Secretary of the Comprehensive Nuclear-Test-Ban Treaty Organization (CTBTO), Lassina Zerbo, started a two-day visit to Niger on 30 July 2015. It is the first visit of a head of the CTBTO to the country.
Niger has always been on the forefront on nuclear non-proliferation and the peaceful use of the atom. We want to continue the cooperation already established with CTBTO.
In a meeting with the President of Niger, Mahamadou Issoufou, it was decided to further deepen the already excellent cooperation between Niger and the CTBTO, in particular by using the national implementation measures, the infrastructure and the technical capacity established in Niger as an example to be followed and a potential for supporting other countries in the region. The introduction of nuclear energy in the region to support development goals was discussed in the broad context of nuclear security and non-proliferation. In this regard, Zerbo highlighted the complementary roles of the CTBTO and the International Atomic Energy Agency, which is also based in Vienna, Austria.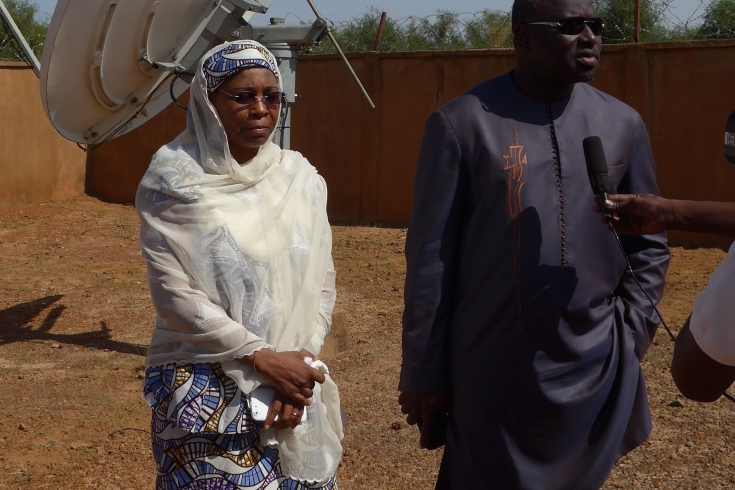 I am here to thank President Mahamadou Issoufou for Niger's outstanding cooperation and support for our work. Niger is a shining example for how a developing country can make a difference in global security affairs.
Zerbo also met with the Minister of Mines and Industrial Development, interim Prime Minister, and interim Energy Minister, Omar Hamidou Tchiana, with the Minister in charge of African Integration Kaffa Jackou Rakiatou, interim Minister for Foreign Affairs, the President of the National Assembly, Amadou Salifou, and other key officials.


At Niger's High Authority for Nuclear Energy (Haute Autorité Nigérienne à l'Energie Atomique - HANEA), Zerbo was welcomed by the organization's President, Zeinabou Mindaoudou Souley. HANEA is the National Authority for the implementation of the Comprehensive Nuclear-Test-Ban Treaty (CTBT) and hosts the country's National Data Centre. Zerbo also visited the CTBTO seismic station near the town of Torodi, not far from the capital Niamey.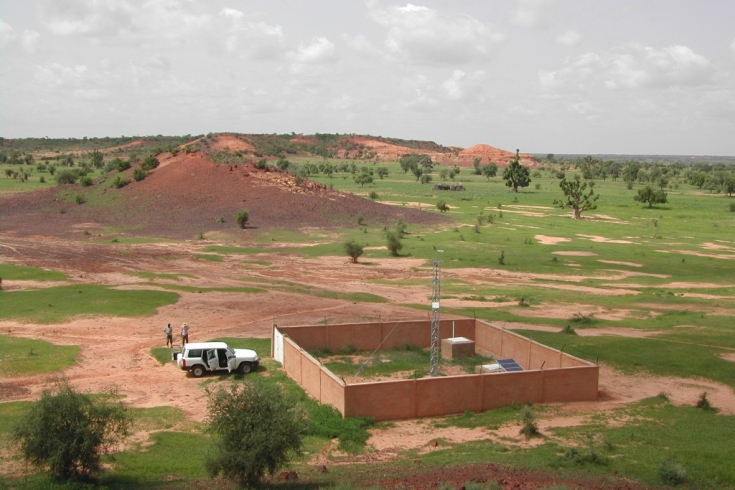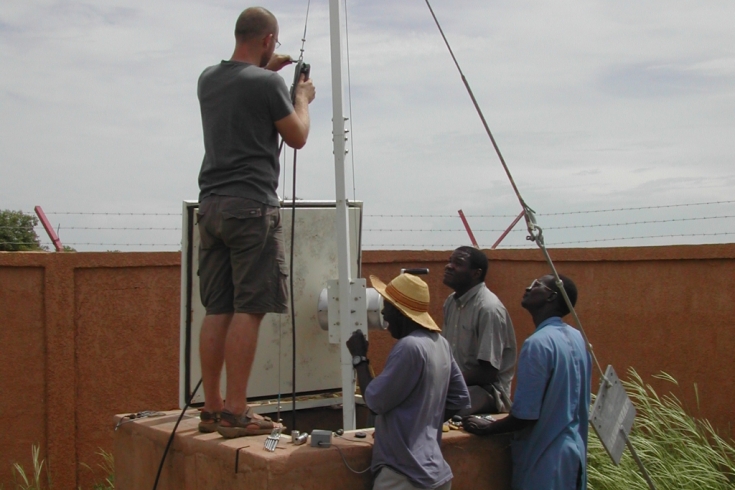 It is important that everybody realises the strategic role played by Niger in the verification system of the CTBT. The visit of the Executive Secretary has contributed to highlight and to take stock of the collective achievements of HANEA and CTBTO in Niger.
In addition to the seismic station, a radionuclide station is under construction at the city of Agadez, in central Niger. The station will be one of 40 worldwide (of a total of 80 radionuclide stations) to be equipped with a noble gas system, enabling it to detect radioactive gases in addition to particles. As the only such station for thousands of kilometres, Niger is an important hub for CTBT verification in the region.
Africa as a whole plays a key role in CTBT verification as the region with the largest number of States hosting monitoring facilities. Once complete, there will be 38 IMS facilities located in 24 African States – 21 seismic station, 9 infrasound stations, 7 radionuclide stations and 1 radionuclide laboratory (see
interactive map
).  Meet some of the dedicated African experts working at the CTBTO: